Courtesy of Bright Horizons
Do you remember having long extended periods of time outdoors where you invented elaborate play scenarios? Perhaps you played pirates or were part of a new made-up family. Maybe you planned adventures like building a fort or tried new skills like catching salamanders. Children benefit greatly from open-ended time where they are in their parents' view but have some independence in solving problems and determining how the play proceeds.
Child Development through Structured & Unstructured Play
Structured play is the kind of play where there is typically an adult leader and a specific, planned way in which the play will go. For example, organized sports or dance classes are structured play. Playing a board game with specific rules and directions with an adult playing or looking on is also an example of structured play. Your child can benefit from finding the right structured play activities but it should be complemented with opportunities for unstructured play. These are the types of activities that are typically child-directed with no set goals or direction.
The Benefits of Unstructured Play for Kids
Why is unstructured outdoor play important? There are so many benefits. A few are below:
Children need more physical activity. Many sources agree that today's children are too sedentary. In addition to 20 - 30 minutes of daily structured physical activity, children should get at least 60 minutes of unstructured physical activity daily, and more is even better
Unstructured outdoor play offers opportunities to develop executive function skills. Executive function skills have been compared to an air traffic control system in each of our bodies. These essential life skills help us remember information, filter out distractions, switch gears when needed, and sustain focus over time (Harvard University Center on the Developing Child, 2015). Among the many benefits of imaginary play, one is helping children develop these executive function skills. Children develop rules for the imaginary scenarios they create, remember and try out complex ideas, apply the rules to the scenarios as they go along, and regulate each other's behavior. Given the time, children can extend imaginary play for hours.
Children who play outdoors regularly are less likely to be nearsighted (Shephard, 2015). Sunshine and natural light help children have better distance vision.
Social skills are enhanced. There are many different skills children learn from unstructured activities. Children who have opportunities to work together with their peers towards a goal learn friendship skills such as teamwork, problem-solving, care and cooperation, all critical skills for school and life.
Younger Children and Unstructured Outdoor Play
Younger children need closer supervision than school-agers. You can help them get started by asking them what they could do with a basket of smooth stones or a net bag filled with balls of varying sizes. Then step back, keep them in view, but let the play unfold and resist the urge to intervene too much. (Note: children also benefit greatly by having you engage in play with them; but occasionally let them figure out the direction of the play with their peers without much adult intervention). Consider loose parts for a variety of open-ended play possibilities. Examples of loose parts include natural items like sticks and stones of varying sizes, sand, water, small logs, and leaves and/or man-made items like hula hoops, balls, jump ropes, stepping stones, trikes, wheelbarrows, buckets, tubes, large blocks, or sifters. The possibilities are endless with these kinds of materials.
Children want to play outside because it is fun. That is enough of a reason to offer it. Look for ways to build unstructured outdoor play into your child's week with many potential benefits for your child.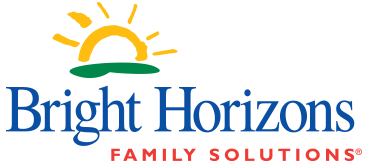 Bright Horizons
http://www.brighthorizons.com/