Contributed by JP Mathews
Cultivating creativity in a safe, encouraging environment can help motivate teens to acquire problem-solving skills while allowing them to explore their ideas, enjoy successes, manage and overcome failures, and achieve their goals. Creativity can elevate self-esteem, broaden educational and career opportunities, and position teens to become innovators who respond positively to unexpected situations.
So, if you are looking for a creative outlet for your teen...we've found House of Dezign located in Northern NJ.

House of Dezign offers fashion design classes for teens throughout the year. These creative classes can be a starting point and continuum for your teen's creative and intellectual growth. Their individualized and group instruction allow House of Dezign to accommodate beginner, intermediate, and advanced teen fashion designers ages 13 through 17.
Here is a list of their fashion design course offerings: (Click on each class offering to learn more)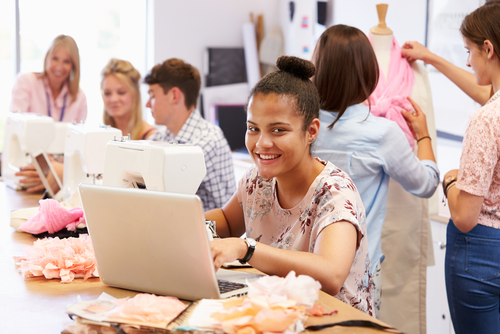 House of Dezign encourages teens to express their design ideas while learning to:
Develop mood boards that include inspirational style images, ideas for colors, fabrics / textiles, and accessories
Sketch fashion ideas
Tailor garments for design and exceptional fit
Design fashionable, wearable garments and accessories
Develop fashion-related seasonal-use and general-use crafts
Design and making patterns
Drape fabrics
Create a fashion portfolio and collection
Upcycle garments with fresh ideas that reflect current trends and transform them in to appealing, useable pieces
Bring fashions to life on the runway
Understand the rich history, economic value and cultural significance of fashion design
Learn basics of sewing with fashion tools, including a sewing machine and digital design programs
Bring fashions to life on the runway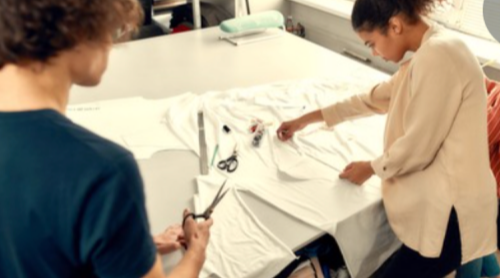 House of Dezign nurtures creativity and instills calm, focus, self-esteem, and a sense of accomplishment in each student. Visit houseofdezign.com or call 973-908-3575 today to learn more.