Ultimate Guide to Field Trips and Assemblies
This guide is perfect for Schools, Camps, Scouts & Other Student Groups (grades Pre K - 12)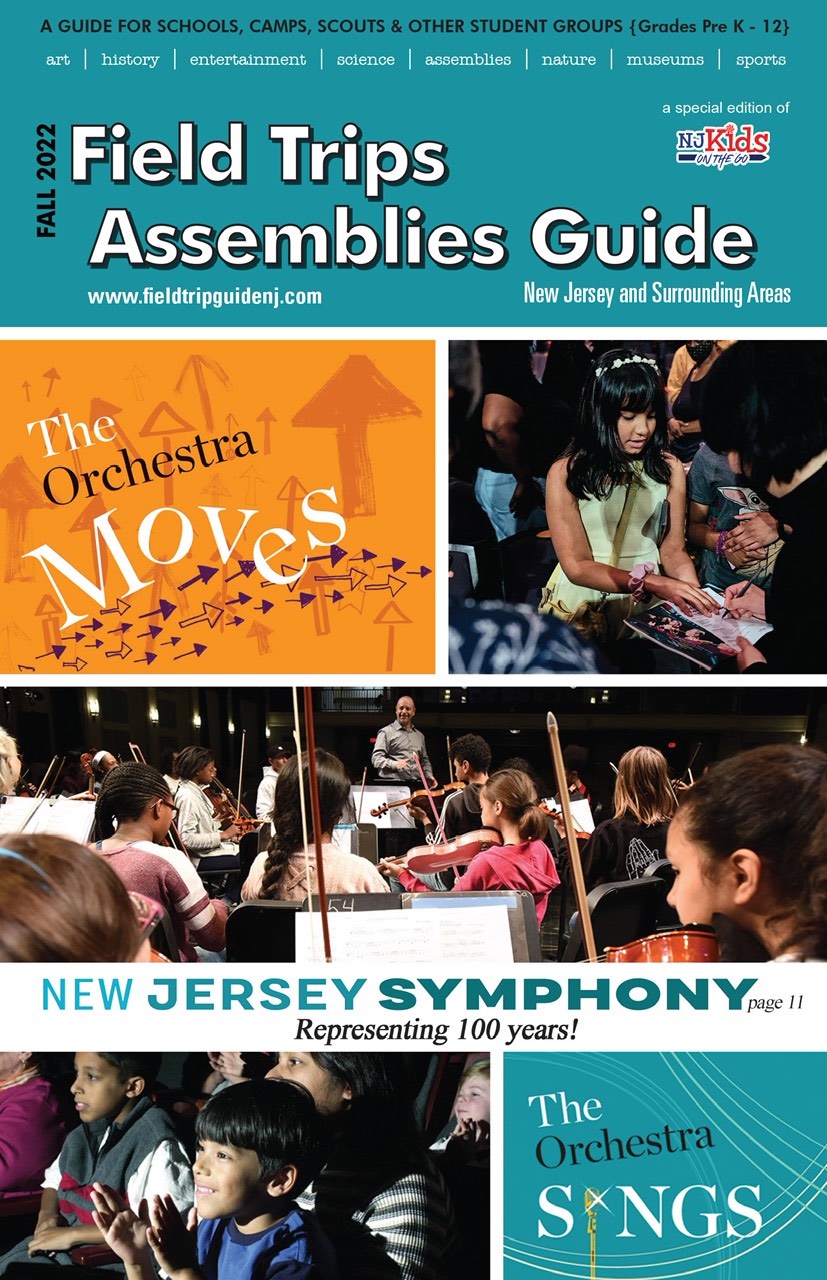 INSIDE: art | history | entertainment | science | assemblies | nature | museums | sports
Dear Educators,
We love the idea of teamwork and building teams. That's what happens on field trips. Students engage, explore and discover together, from the time they get onto the bus to the time they get back. They are actively learning to cope, cooperate and get along. Those are life skills.
As you flip through this digest sized publication, you'll even see a field trip called Team Makers that is focused on just that, as their name implies. They're focused on teams working on fun interactive STEM challenges. And there's plenty of other team building activities throughout. From getting scout badges at Seaton Hackney, glass art making at Glass Roots, to space missions at Buehler Challenger & Science; these all require a set of team guidelines to accomplish the task at hand. Mix that up with individual learning, and this guide brings plenty of solid ideas.
This fall schedule also brings stunning performances from New Jersey Symphony, who is featured on our cover. With creativity, they bring orchestral music to the forefront of entertainment, movies and our lives.
Keep the spirit of field trips going. Kids need to get out from isolation now that COVID is past us, and to explore the world. They need to keep moving, or even running. Their minds are sponges ready to take in what you give them. If planned properly, field trips can free your students from mundane school work routine, make different connections without the use of cell phones, and make simple connections by doing things together. Many of these trips are designed for exploration, discovery, learning and fun. Also, you will find that many of these venues now offer "at your location" assembly programs, as well as magical entertainers. We hope that you as educators take the opportunity to think out of the box, and explore new and different venues every year!
We are so glad to have trips back again! So don't miss the bus! For more details on these trips, scan through the online Field Trip directory.