HI-STEP® Summer Program & FREE Seminars Offered
Dr. Michael Selbst & Dr. Steven Gordon, Executive Directors
Monday, June 27, 2016 - Friday, July 29, 2016 (closed July 4th)
Celebrating 17 Years!
Many children attend HI-STEP® as their Extended School Year (ESY) program
Locations in Southern NJ (Marlton - Evesham Twp.), Central NJ (Pennington)
& Northern NJ (Scotch Plains)
Now in our 17th year, HI-STEP: Helping Improve Social-skills Through Evidence Based Practices, our summer 2016 extended school year program, focuses on teaching social skills in a fun and structured environment. The program is appropriate for children ages 6-16 with special education needs, including High-Functioning Autism Spectrum Disorders, Asperger's Syndrome, PDD-NOS, Non-verbal Learning Disabilities, ADHD, Learning Disabilities, and symptoms of anxiety, shyness, obsessive-compulsiveness, etc. A diagnosis or special education classification is not required for enrollment in HI-STEP.
Our programs operate in air-conditioned public school buildings in
three New Jersey locations:
Marlton, NJ (Evesham Twp.) in Burlington County
, located at the Evans Elementary School (minutes from Cherry Hill, Routes 73 & 70) - operates 5 weeks (June 27 - July 29, 2016): Program Director: Amy Golden, M.S., BCBA, Board Certified Behavior Analyst.
Pennington, NJ in Mercer County,
, located at the Bear Tavern Elementary School (near Princeton & Flemington, NJ & Bucks County, PA) - operates 5 weeks (June 27 - July 29, 2016): Program Director: Elena Zaklis, M.A., BCBA, Board Certified Behavior Analyst.
Scotch Plains, NJ in Union County
, located at the Coles Elementary School (easy access from Routes 287, 80, 78, 280, NJ Turnpike & Garden State Pkwy) - operates 5 weeks (June 27- July 29, 2016): Program Director: Rory Panter, Psy.D., Licensed Psychologist (NJ#4904).
HI-STEP Staff utilize the new social skills curriculum, POWER-Solving®: Stepping Stones to Solving Life's Everyday Social Problems. This is a new social skills curriculum designed to teach children and adolescents to become independent problem-solvers via a hands-on, user-friendly, positive-practice, interactive approach. Through the use of child- and adolescent-friendly, engaging materials, which rely heavily on visual cues and supports, participants gain the "tools" necessary to successfully problem-solve and enhance their social skills.
About Behavior Therapy Associates
Behavior Therapy Associates is a private group psychology practice that was founded in 1979 by Dr. Steven B. Gordon. The group practice combines the skills and talents of licensed professionals to provide high quality behavioral and cognitive therapies, consultation and training using evidence-based approaches within the context of sensitivity and compassion while recognizing the uniqueness of each individual and setting.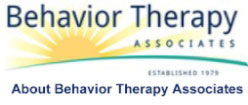 35 Clyde Road, Suite 101,
Somerset, NJ 08873

Telephone: (732) 873-1212 / Fax: (732) 873-2584