Two Perspectives on Exploring the Liberty Science Center
Chance to Win Family 4 Pack to Liberty Science Center. Read below to learn more ...
Our family went with our 8 year old son to the Liberty Science Center this past weekend for the Science, Sid, and Star Wars event. It was a fun event where fans of all ages, many dressed in costume, came out to harness "the Force" in an array of interactive experiences, hands-on activities, and feel the power of the light and dark side. He got to build his own Lightsaber, see science demos on "the Force" using simple machines, a Tesla Coil Show featuring music from the movie, and more. There was even a photo area with Storm Troopers and even Liberty Science Center's resident R2-D2.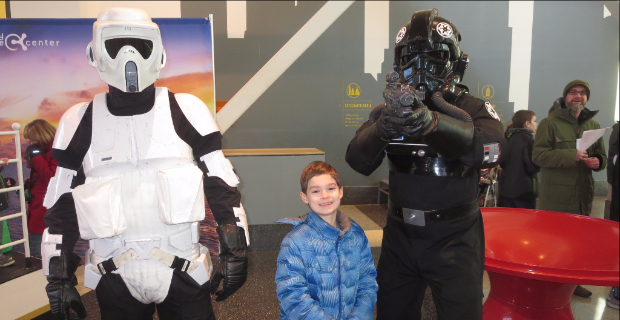 In addition to the Star Wars special event, we also enjoyed the IMAX show called Robots. It was neat to see how far robots have come in being able to move and do things humans can. It gave you a look at amazing, real robots from around the world.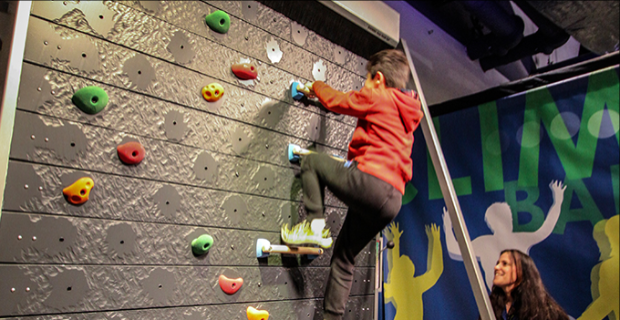 Another favorite was the high-tech training camp called Action Zone. The rotating climbing wall was definitely different. I had never seen something like that before. The wall moves vertically as your child moves up using the hand holds. You can also take your best shot kicking a soccer ball or balancing on a balance beam.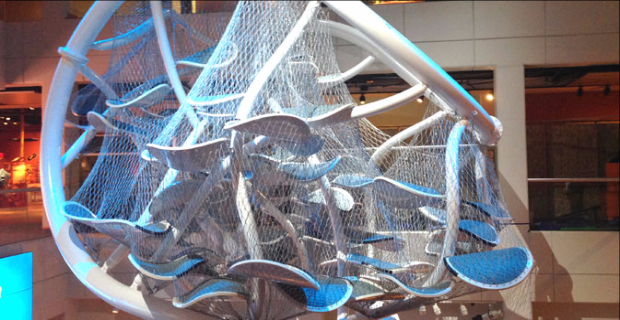 My son got to try out the new Infinity Climber this trip. It is a suspended multi-story play space that dares you to climb, crawl, and balance your way through pathways as high as 35 feet above the floor. It has 64 petal-like platforms anchored to mammoth curved steel pipes that make it the world's first suspended climbing play space of its kind. It is surrounded by 19 miles of wire that forms a protective mesh to prevent climbers from falling. It was a fun challenge to navigate through the maze.
We will definitely head back again as there are so many different things to explore each time we go.
---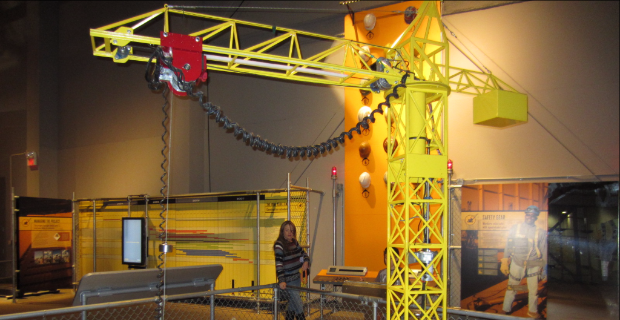 Our family decided to take our two girls ages 2 1/2 and 4 1/2 to Liberty Science Center on President's Day. We were pleasantly surprised at the amount of age appropriate areas for our children. Our first stop was the Sky Scraper Exhibit, conveniently located on the 1st floor. At this exhibit you "Enter a cityscape of towers and discover what it takes to design and build the world's tallest skyscrapers". We also got to view 9/11 artifacts. In the center of this area there was a large area of foam colorful blocks where children were able to build their own skyscrapers. Perfect entertainment for them while us parents were able to enjoy the exhibit.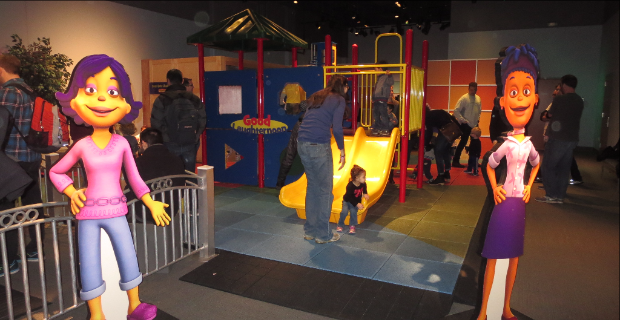 The next stop was the "Sid the Science Kid: Super Duper Exhibit". This was one of our kid's favorite stops! An interactive playground surrounding with educational throughout. Some of the activities included-Which kitchen gadgets will sink or float? How much do different pantry items weigh? How do plants grow in a flower bed? What do things look like under a magnifying glass or microscope? How does a pulley work? What's your "Super-Duper-Ooper-Schmooper Big Idea!" today? Explore these questions and more in Sid's bright, exciting world. (Fourt Floor)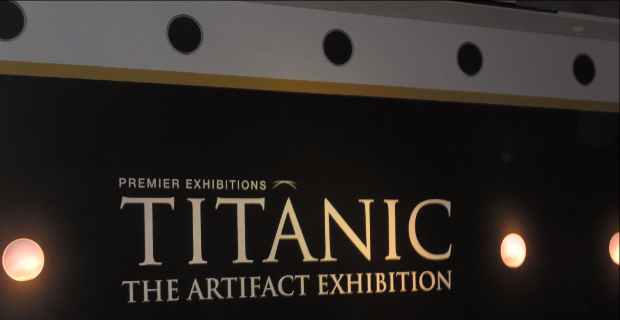 We then made our way to the Titanic: The Artifact Exhibition. My husband and I enjoyed all of the information and displays throughout this exhibit. As we entered receiving our souvenir boarding pass and took a photo we weren't sure if the girls would enjoy this exhibit. However the greeter assured us that our kids would love to touch the real "iceberg" within the exhibit. It was awesome!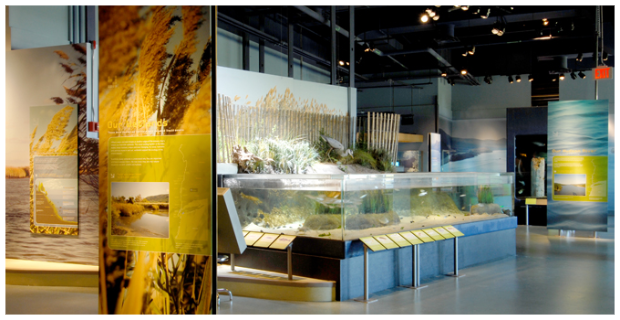 After taking a quick break for lunch we then made our way to the aquarium section where we got to view huge fish that inhabit the Hudson. These fish were gigantic we were surprised they inhabit locally.
It was a great day!
NJ Kids and Liberty Science Center is giving away a Familly 4 pack to go see Liberty Science Center. We will post your review in this article. Click here for information.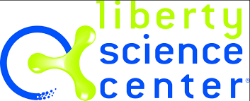 Liberty State Park
222 Jersey City Boulevard, Jersey City, NJ 07305
201.200.1000
lsc.org