Calling all Performing Arts campers ages 4-18!
Introduce your young artists to the joy of performing! Campers will have the opportunity to participate in acting, singing and dancing workshops, learn lines, songs and choreography culminating in final performances. The Apprentice Troup (ages 8-18) will showcase High School Musical Jr., while the younger SuperStars (ages 4-7) will create their own show according to specific, weekly themes.
Sessions will take place in-person at the spacious Artists in Motion Dance Complex in Cherry Hill, with ample air circulation and strict COVID protocols.
Lights Up will operate Monday through Friday from 9am to 3pm. The Apprentice program runs from June 28th to August 13th, while the SuperStars can choose from one or all of these exciting themed weeks from 9am to noon:
July 12-16: Disney

July 19-23: Around the World

July 26-30: Everyday Heroes

August 2-6: School Days Mystery
Let your child's creativity "shine" this summer with Lights Up at the Masquerade Theatre.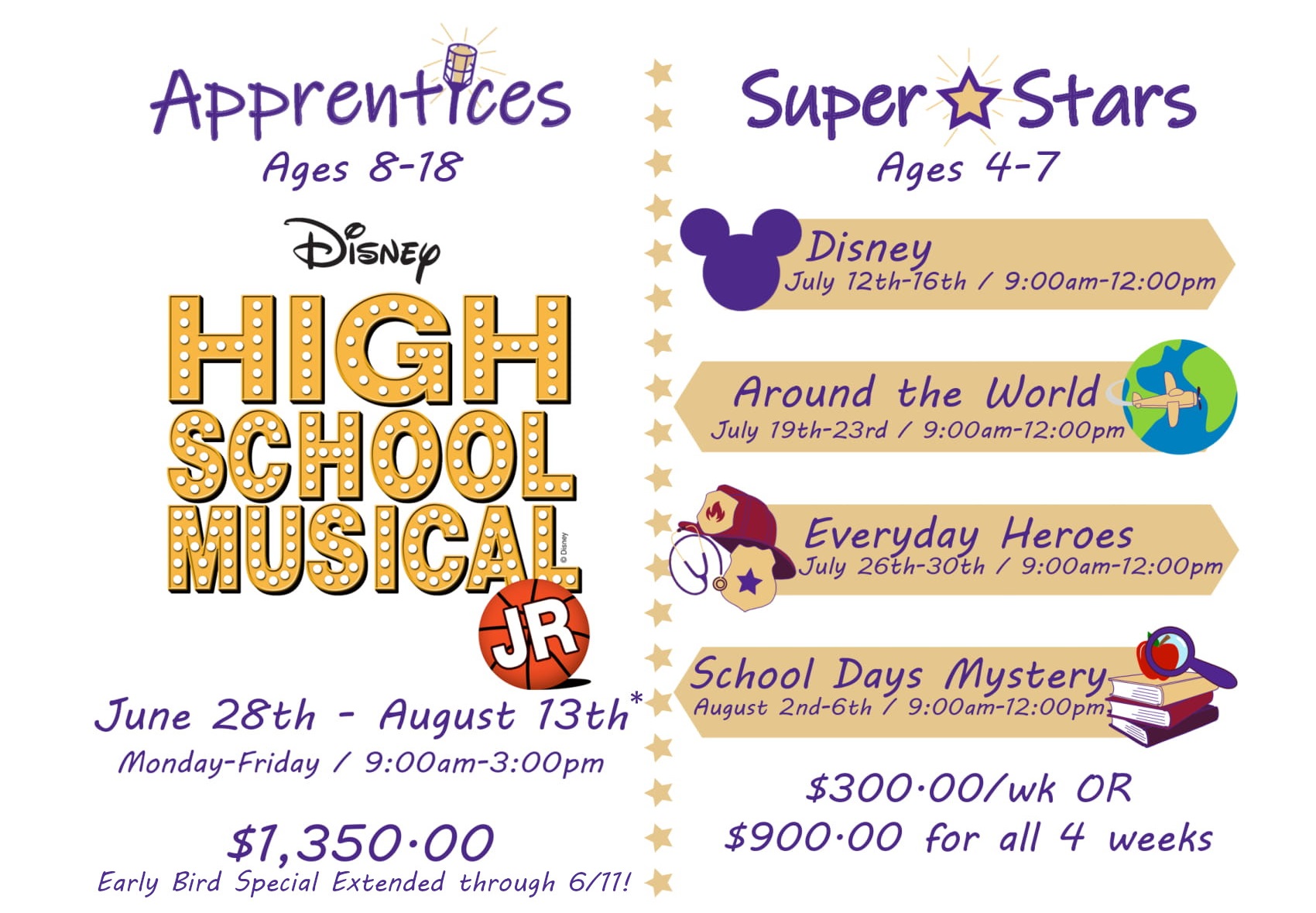 For further information on any of their offerings or to register for these summer opportunities, please contact them directly at: LIGHTS UP at MASQUERADE THEATRE https://www.masqueradetheatre.org/lightsup at 856-441-0126 or email them at education@masqueradetheatre.org.