Summer will be here before you know, and many parents are trying to figure out the best option for their child. According to the American Camp Association (ACA), more than 12 million children attend Summer camps, offering a return to outdoor fun, sports, swimming, and activities; and a much-needed respite from social media, smart phones, internet, and television.
So, how can you make sure that you are finding the perfect camp for your child? According to Andy Pritkin, Past ACA President and owner/operator of Liberty Lake Day Camp (www.libertylakedaycamp.com) in Bordentown, New Jersey, there are several surefire ways you can find the camp that is the right fit.
ASK ABOUT ACCREDITATION
American Camp Association gives the "stamp of approval" for high-quality supervision, program and facility. Their accreditation program is designed to educate camp owners and directors in the administration of key aspects of camp operation, most importantly program quality and the health and safety of campers and staffs. You can find accredited camps by zip code on-line at www.acacamps.org .
TAKE ME THROUGH A CAMP DAY
Does the camp provide an extensive menu of activities to fit the needs or interests of every child, or are they more restrictive to cater to a certain skillset? Do the campers get to choose electives or is there a set schedule they must follow? Is there unstructured time for creative play? What about field trips, special events, and swim instruction? If you are investing in making this special for your child, you need to make sure your child will get the most of out of their experience.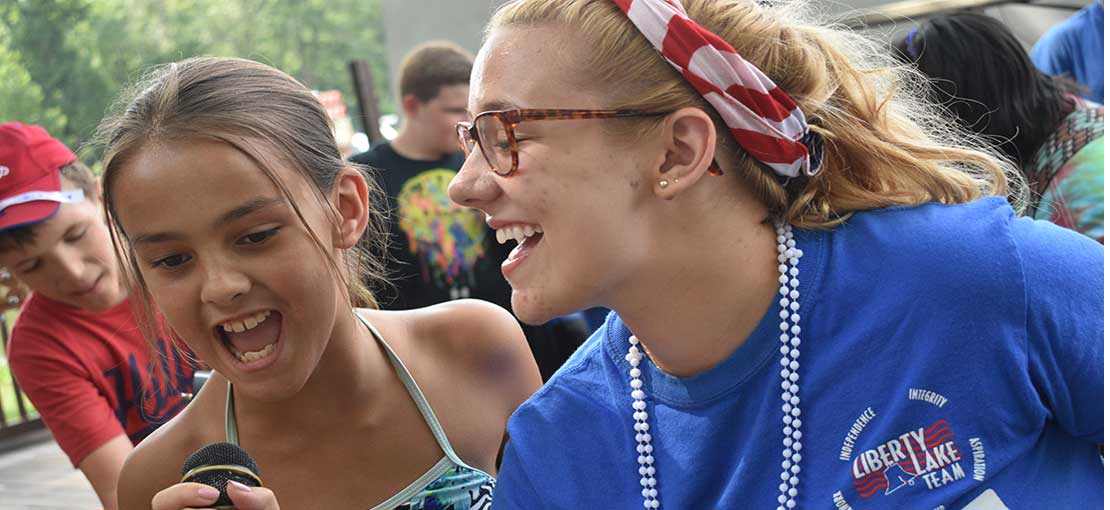 IS IT ALL FUN & GAMES?
Camp is all about having fun, but is the camp providing more than just babysitting? What will your child take away from the experience? Does the camp incorporate youth development or character building into their programming? What is their philosophy on what children should get out of their camp experience? Do they promote social skills, team playing, positive self-esteem, long-lasting friendships? After all, camp is a significant financial investment and you want to make sure that investment gives you long-lasting results.
FIND OUT WHO'S IN CHARGE
Who is directly interacting with your child? The best camps have teachers and college students running their programs with high schoolers ASSISTING. Ask about the age and experience of the counselors and how the camp staffs their leadership positions. You want to feel comfortable and confident that your child is not only happy, but also protected and well cared for.
You also need to know that throughout the Summer, the staff will keep you informed and updated on everything that is going on.
STOP BY FOR A VISIT (OR TWO)
You should never choose a camp based solely on the website or brochure if possible. Meet the director in person, for it is their personality and philosophy that trickles down to the rest of the camp. Walk around the camp and take a look at the bunks, the pools, the playing fields, the assembly area. If your tour invokes excitement and happiness for your child, it's a good barometer that you've made the right choice.
CALCULATE THE COSTS
There are camps for every budget, but just like anything- you usually get what you pay for. Find out about discounts and the refund policy, and make sure you know ALL the costs before you sign on the dotted line, including busing, field trip fees, and extended care expenses.
NEVER SETTLE
You are spending you hard-earned money to give your child a super summer; don't hesitate to inquire about concerns regarding bus transportation, dietary restrictions, allergies, or special needs. Remember without campers, there is no camp, so a quality camp will do its best to cater to your needs.
ASK AROUND
Speak to friends who attend the camps you are considering, or ask the camp if you can contact local families with like-aged children. "Word of Mouth" is often more impactful than a snazzy website or marketing materials.
Camp is a big decision for your family on a financial and emotional level, so take your time, do your homework, and trust your instinct. Then when school's out, they will be no doubt that your child will enjoy a super Summer.
ABOUT LIBERTY LAKE
Liberty Lake, located in Bordentown, NJ, is the home of Liberty Lake Day Camp, a special place for children ages 4 to 15 to expand their talents, make new friends, and develop life skills. Liberty Lake also hosts special events throughout the Spring and Summer, including familypicnics, corporate events, and the NJ Renaissance Faire.
1195 Florence Columbus Road, Bordentown, NJ 08505.
609.499.7820 • https://libertylakedaycamp.com