Barnegat Lighthouse State Park
Barnegat Lighthouse State Park
---
Long Beach Island, NJ (Ocean County)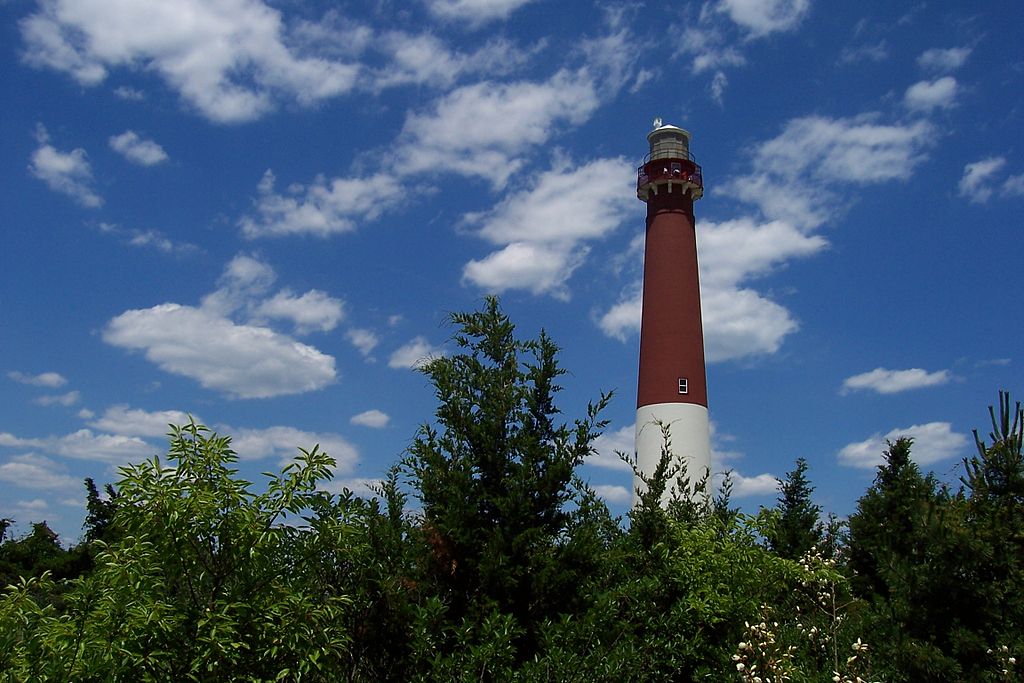 ---
This lighthouse has a panoramic view of Long Beach Island, Barnegat Inlet and Island Beach State Park. Trails through one of the state's last maritime forests, birding site for water fowl, fishing, and scheduled nature walks and talks. Site of Barnegat Lighthouse on the northern tip of Long Beach Island, regarded as one of the most crucial 'change of course' points for coastal vessels. Vessels bound to and form New York along the New Jersey coastline depend on Barnegat Lighthouse to avoid shoals extending from the shoreline. The swift currents, shifting sandbars and the offshore shoals challenged the skills of even the most experienced sailors. The park is included as a maritime site on the New Jersey Coastal Heritage Trail. While there, visit the nearby Barnegat Light Museum, which houses the lighthouse's original Fresnel Lens.
This park includes:
Nature Trails
Biking
Hiking / Walking
Fishing
Boating / Canoeing / Kayaking
Swimming / Bathhouse
Viewing Points
Playground
Picnicking
Could not output content zone SidebarContentZone.