Field Station: Dinosaurs Adds New Shows and New Dinosaurs for 2019!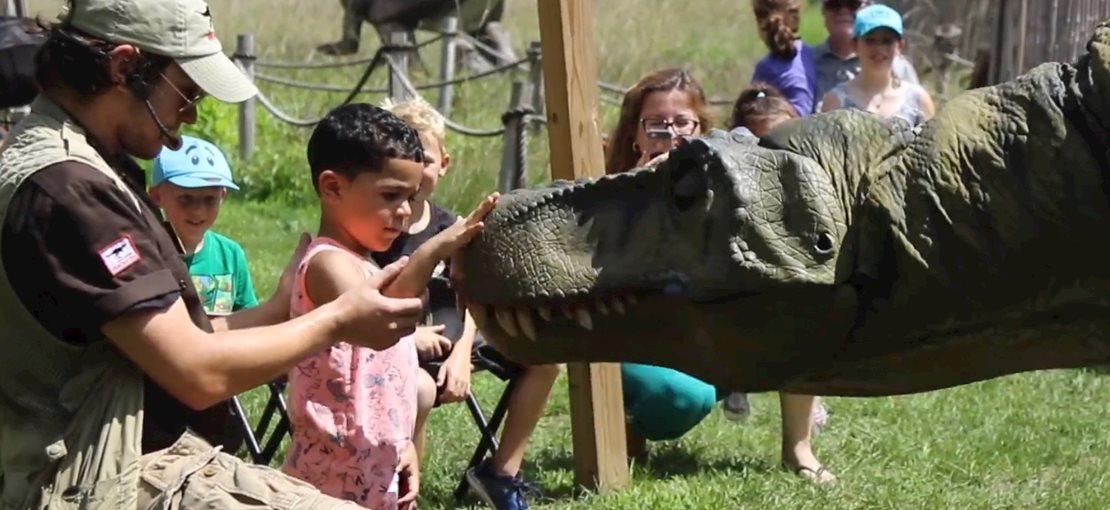 Summer is back and so are the Mighty T-Rex and all his Jurassic buddies at Field Station: Dinosaurs in Leonia, New Jersey. The award-winning Dinosaur park, named one of the top spots in the world for dinosaur lovers by Fodor's, will be giving their fans "more with a roar" in 2019. In addition to over thirty live-sized animatronic dinosaurs on the banks of Overpeck Creek, there are new shows, new dinosaurs and new games to keep families laughing and learning all day long.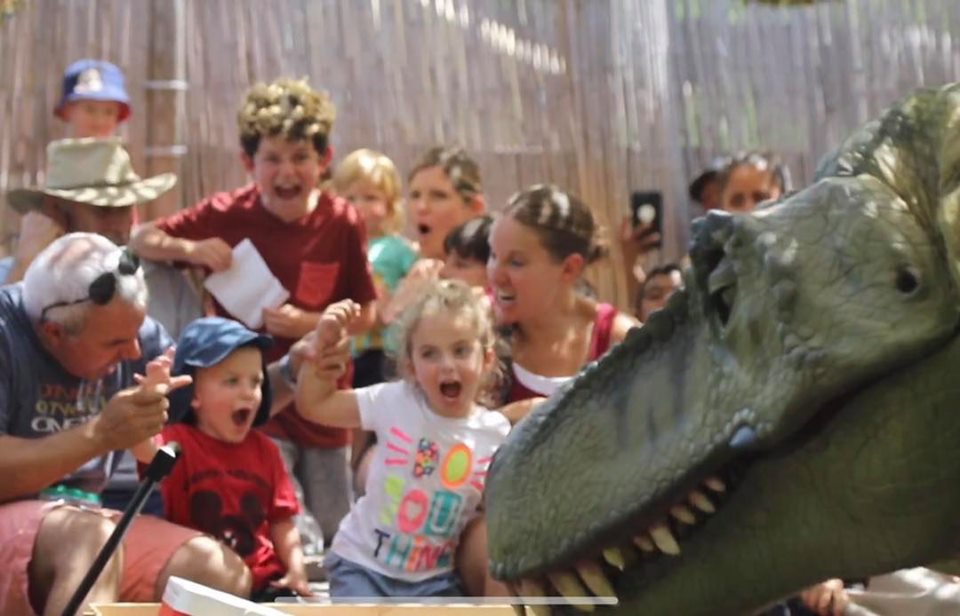 Younger guests and their parents will enjoy a world premiere musical – "Dinosaur Daycare!" - featuring the cutest baby dinosaurs this side of Bedrock. Then we'll answer the age old question, "which came first, the dinosaur or the egg?"
The Field Station puts a new twist on the Jersey shore's traditional array of boardwalk games at Mesozoic Midway! Young paleontologist can test their skills and vie for a dino-mite prizes. But no one will walk away empty-handed, everyone who plays wins a prize!
Of course, all of the old favorites are back as well, including DinosOrigami, The T-Rex Frenzy and the popular glow-in-the-dark puppet show "Dinosaur Daredevil". There are over forty live show, games and activities every day at the Field Station.