Wizard of Oz - Performance by Petrov Ballet School. May 18-19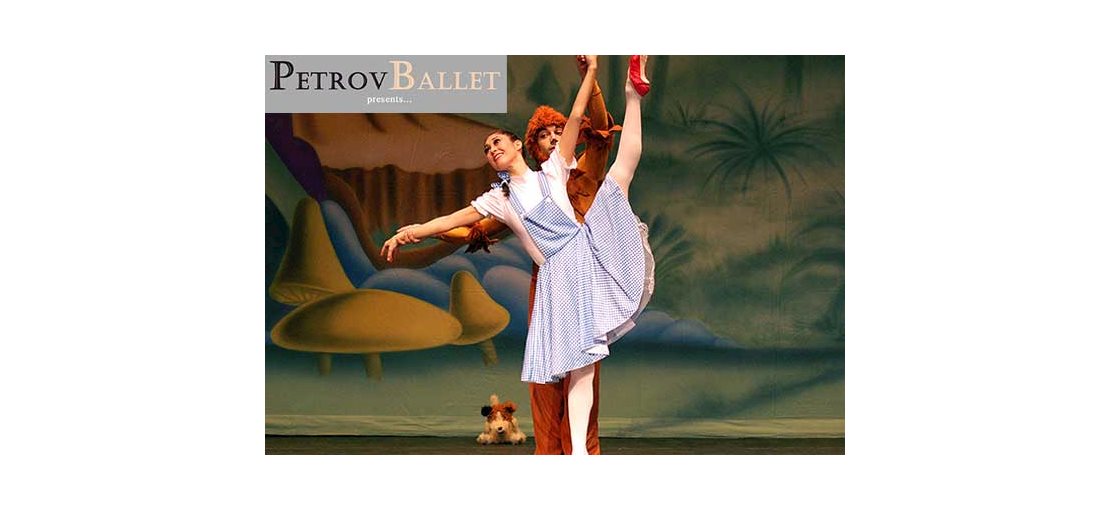 Petrov Ballet School, which celebrated its 10th-year anniversary last October, will hold its annual Spring Gala performance, featuring the studio's students as well as professional guest artists, in three performances on Saturday, May 18th at 7pm and Sunday, May 19th at 1pm and 6pm, in the Sharp Theatre located in the Berrie Center for the Arts at Ramapo College in Mahwah, NJ. The annual Spring Gala is the highlight of Petrov Ballet's school year. This year the performance will feature a revival of The Wizard of Oz. Based on the renowned classic, this original ballet was first performed in 2013 and was received with great enthusiasm by adults and children alike. The role of Dorothy will be performed by Stephanie Sorota, a graduate of Petrov Ballet School, and now a professional dancer with The Washington Ballet. Other professional dancers from the company will be joining Petrov Ballet students onstage.
Advanced students will be performing in Vivaldi Concertos, a ballet choreographed by the Artistic Director of Petrov Ballet School, Eugene Petrov. Also featured in the Gala will be several of Mr. Petrov's signature character dances, including a newly choreographed, fun-filled Russian dance for the younger students. For the first time, a contemporary ballet will be performed, choreographed by renowned dancer, teacher, and choreographer Margo Sappington. Ms. Sappington, who joined the Petrov Ballet faculty in 2018, has choreographed for many companies all over the world, including the Joffrey Ballet, Pennsylvania Ballet, Houston Ballet, and Alvin Ailey American Dance Theater. Tickets for the Petrov Ballet Spring Gala are now on sale. For ticket purchase and further information about Petrov Ballet School, please call 201-445-4499 or email info@petrovballet.com.