MakerSpace Drop-In Programs at the Newark Museum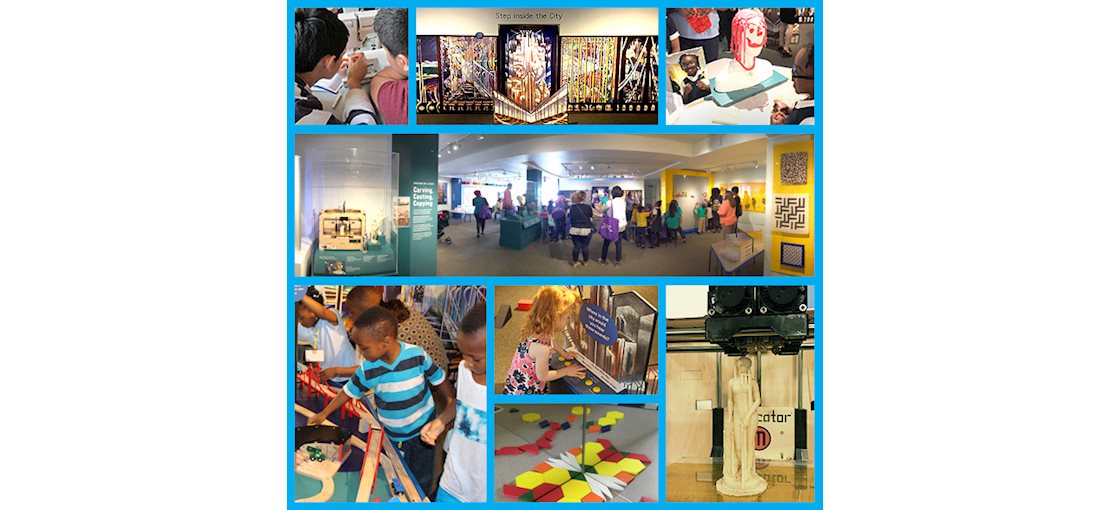 Inspired by the Museum's collections and special events, monthly themes are designed for visitors of all ages to drop in and experiment with the tools and materials of artists. Get messy with clay and paint and found materials. Get creative with blocks and digital and computer tools. Stay as long as you like. Saturdays and Sundays.
Upcoming Themes:
MAY—CULTURE/TIME/PLACE
Using works from Wendy Red Star's exhibition A Scratch in the Earth as inspiration; draw an animal from memory, then turn it into
a fabric puppet.
JUNE—LIGHT/DARK & DAY/NIGHT
Explore the art (and chemistry) of photography.
Family gallery programs are made possible in part by the Institute of Museum and Library Services.