NJ Camp Fairs 2023-Livingston Mall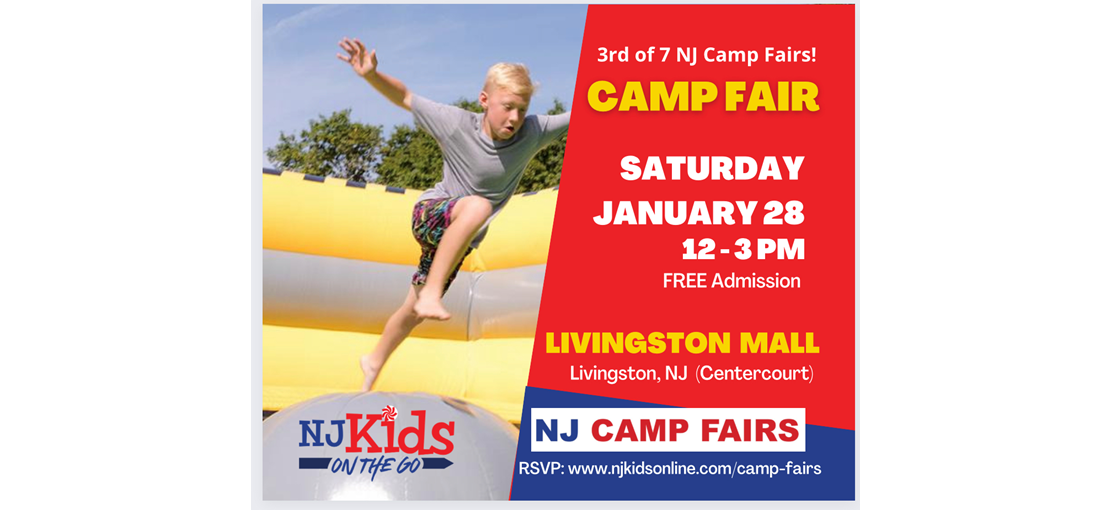 DON'T MISS A FREE OPPORTUNITY FOR NJ FAMILIES TO EXPLORE A VARIETY OF SUMMER CAMPS FOR SUMMER 2023. We welcome all NJ parents with children ages PreK to high school.
Meet directors, pick up materials, ask questions and plan an amazing summer for your child. From Traditional Day Camps to Sleepaway Camps to Special Interest Camps including sports, arts, performing arts, STEM, academic and more. This is a great resource to learn how your child can return to a normal summer. We will require masks and booths will be socially distanced. Sponsored by NJ Camp Fairs and The American Camp Association.
Learn More: https://www.njkidsonline.com/camp-fairs (other camp fair dates will be listed)
RSVP for free admission and a free gift at the fair: https://www.njkidsonline.com/camp-fairs/parents-rsvp