Orange County Drive-Thru Fair Food Festival 2020 at the Orange County Fairgrounds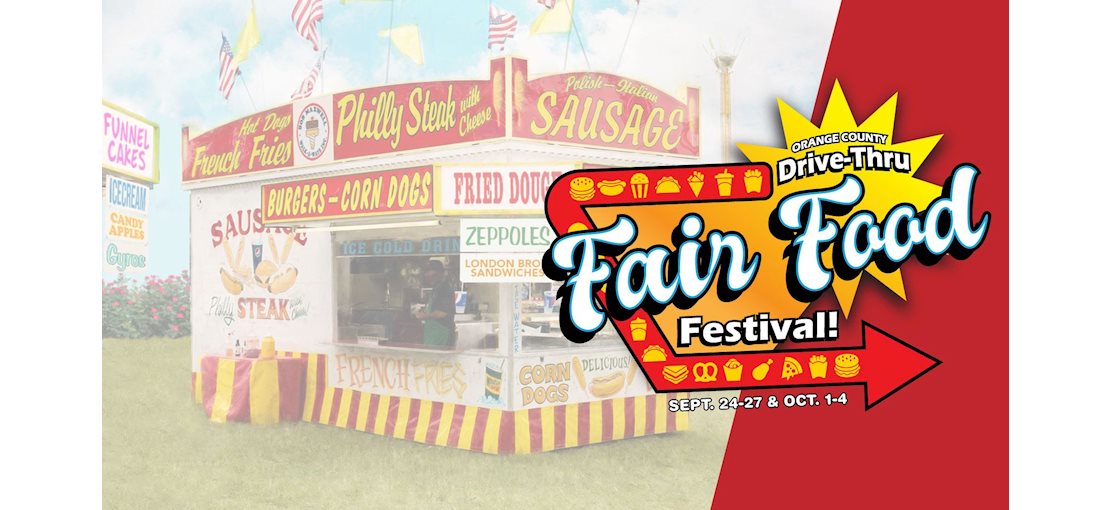 The Orange County Fair Drive-Thru Fair Food Festival is the socially distanced answer to any fair foodie's prayers! The event scheduled to take place on Sept. 24-27 and Oct. 1-4 at the Orange County fairgrounds in Middletown NY, will feature a "Drive-Thru" style format where fairgoers enter the grounds in their vehicle, drive up to designated "stops" or areas with certain types of fair foods and receive window service like a classic drive-in diner!

Funnel Cakes, Fried Twinkies, Sausage & Peppers, Philly Cheese Steak, Gyros, Candy Apples, of course the iconic Popcorn and so much more will be featured in this event that brings together 10 or more vendors. If it's a fair food classic, it will be there!