Toc Toc Spanish For Little Kids (2 - 5 Years Old) Online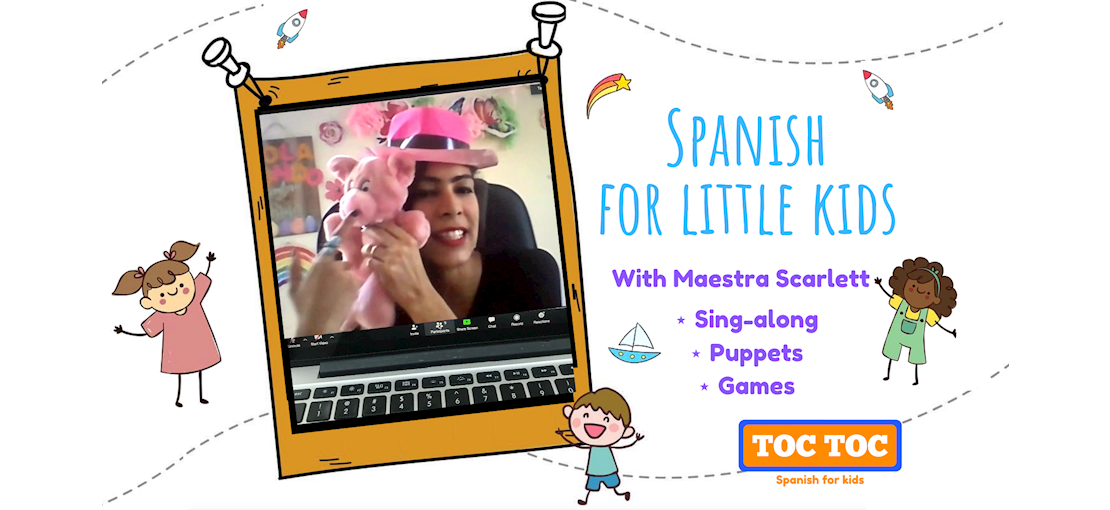 (2 - 5 Years Old)

Join us at Toc Toc! We teach Spanish through songs, puppets, and games. Non-Spanish speakers welcome!


Please bring your favorite stuffed animal to the class. We encourage you to participate, sing and repeat the words with us. ¡Nos vemos! See you!
Monday – Friday at 11 am and 2 pm EST for children under 5 years old