B2R Band Jam: Vol. 1 @ Bach to Rock Nanuet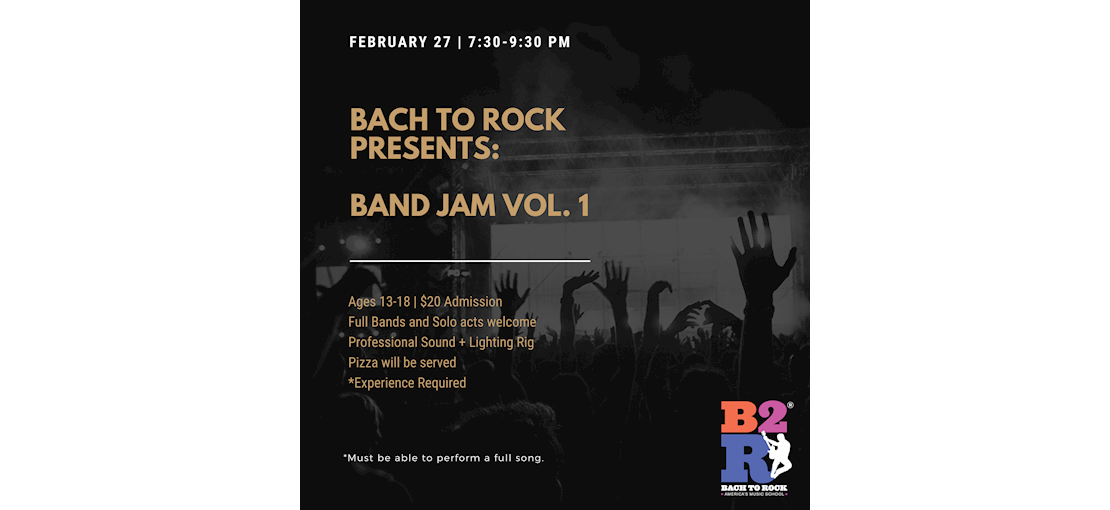 Bach to Rock Presents: Band Jam Vol. 1

Are you in a band, perform as a solo act, play an instrument, or just want to jam with others?! Join us for Bach To Rock Nanuet's first ever Band Jam.

We are hosting the area's first ever open jam format for teens to come by and play music with other like-minded teens. No matter the instrument you play or genres you're into, come join us for a night of pizza and jams.

We will include a professional sound system, lighting, stage, and all instruments and backline for the event. A B2R band director will be on site to help lead the event.

Admission: $20 per person; includes pizza on us!
(10% off for currently enrolled students)
Ages: 13-18

*Band Jam requires participants to have experience playing an instrument and must be able to perform a full song.

Give us a call at 845-215-9536 or email Nanuet@bachtorock.com to reserve your spot.

Space is limited and on a first come first serve basis.