Free Youth Leadership Training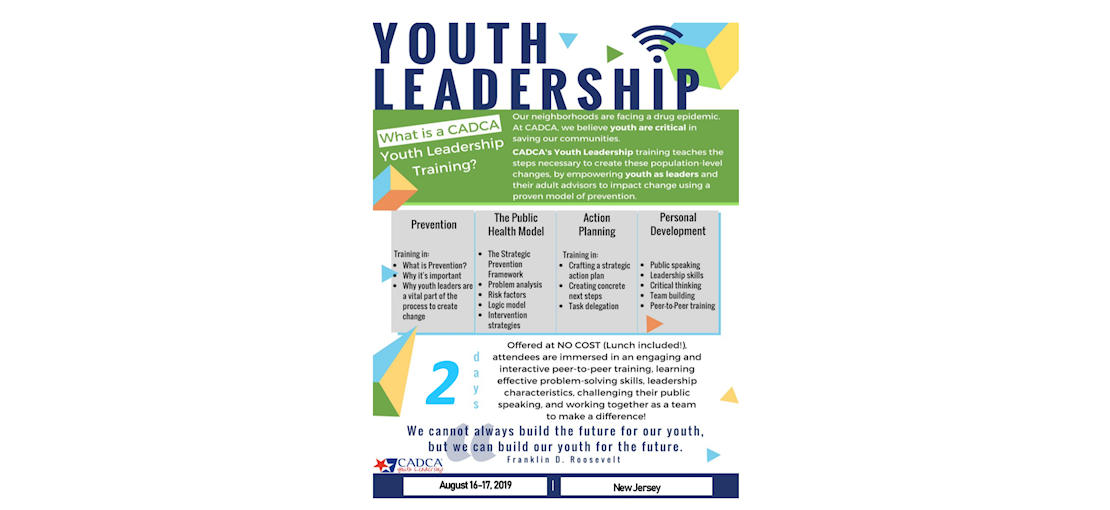 The Drug Enforcement Administration has teamed up with the Community Anti-Drug Coalitions of America (CADCA) to host a free Youth Leadership training for 8th-12th grade students! Come join us in an engaging and interactive peer-to-peer training, where you can learn effective problem-solving skills, leadership characteristics, public speaking abilities, and how to work together as a team to make a difference in promoting drug-free lifestyles!
This free 2-day training will be held from 9:30am-4:30pm on Friday, August 16th, and Saturday August 17th. Lunch will be provided both days at no cost!
To register, fill out the form at: https://tinyurl.com/NewJerseyYouth19. (Note: If you will be attending this training on your own, you do not have to fill out page 3 of the form which talks about "on-site advisors"; you can skip that part by clicking "next").