Challenge-Island STEM/STEAM Enrichment Program of Middlesex-Mercer-Somerset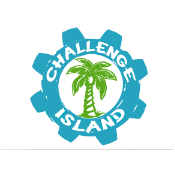 Challenge Island STEM Programs
Challenge Island Programs offer a wide array of exhilarating, collaborative STEMtastic programming for kids ages 4 to 14+. Programs are fun and hands-on programs where children learn creative problem solving and critical thinking skills.
Our action packed options include after school enrichment classes, in-school field trips, camps, parties and much more!
Afterschool STEM Enrichment Classes:
When student enter the Challenge Island classroom, they are transported to a learning environment worlds away from the regular school experience. The ambience feels positively party-like as our adventurous tribes tackle high-level thinking challenges at whimsical weekly destinations like Anaconda Squeeze (Rainforest Island), Minotaur's Labyrinth (Mythology Island) and Wicked Witch Twist (Hollywood Island).
STEM and STEAM Field Trips:
Challenge Island offers high interest STEM and STEAM in-school field trips that uniquely intertwine ELA, Math, Science and Social Studies concepts into one action packed experience for students! Our programming also builds 21st century skills including problem solving, collaboration and flexible thinking capabilities. We can help you pick the perfect challenge to meet the specific standards and goals you want to address in your classroom or school. A Challenge Island field trip promises to be an experience your students and faculty will never forget!
Challenge Island Jr. Preschool Programs:
At Challenge Island, we believe that you are never too young to start imagining, creating and thinking big! Our Challenge Island Jr. programs scale down our regular challenges to a level just right for Pre-K and K.
What is Challenge Island?
Challenge Island® is a Franchise 500 Ranked International educational enrichment program with 80 locations in the USA and Worldwide. Founded by award-winning educator, author, and parenting/education journalist Sharon Duke Estroff, Challenge Island® is grounded in cutting edge educational thought and at the forefront of S.T.E.A.M. Education and 21st Century Learning.

Wrapped in whimsical trimmings (headbands, facepaint, and the beat of the tribal drum), the Challenge Island program features an unmistakable spirit and flair. A sense of anticipation fills the air as tribes of kids enter new worlds of adventure and imagination through Challenge Island afterschool classes, in-school field trips, camps, birthday parties, family fun nights and much more.