JCC Blaustein Early Childhood Center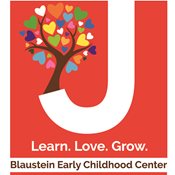 JCC BRIDGEWATER
The Blaustein Early Childhood Center offers childcare programs for infants through full day kindergarten. Year-round infant/toddler program beginning at 6 weeks of age. Half and full day school programs for 2, 3 & 4 year olds with nurturing staff who promote exploration and learning through a developmentally appropriate, child-centered curriculum. Flexible scheduling and care available from 7:00 AM until 6:00 PM. Afternoon Kindergarten Enrichment program from 11:30 AM-3:00 PM with busing available from Crim, Van Holten and Hamilton Schools in Bridgewater. Children enjoy vibrant classrooms maximized for learning and fun.
Tuition also includes swimming instruction in our heated indoor pool, art, music, and yoga, in addition to daily activities. Enrichment programs offered after the school day include Dance, Art, Sports, Karate, Science and more.
Programs can be customized to fit your schedule. Currently accepting applications for the 2019-2020 school year! Open Enrollment.
Vacation programming available when school is out. When the school year is over stick around for fun-filled days at JCC Camp Ruach. J-Crew Afterschool Program for Grades K-6. E-mail SWasserman@ssbjcc.org for additional information or to schedule a tour.