Montclair Learning Center and MLC Stem Summer Camp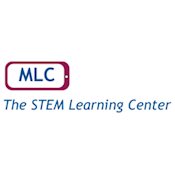 Montclair Learning Center - MLC STEM Learning Center of Montclair, NJ in Essex County
Summer 2021: STEM CAMP In-Person and Virtual (June 28, 2021 - August 27, 2021)
MLC is offering an amazing and memorable virtual experience for Summer 2021. STEM Camp will be structured and interactive class with a live instructor and a limited number of students, grouped by age and level. Camp options include: Coding, Robotics,Chess, 3D Design, SPA Science, DigitalArts, Kitchen Chemistry, Civil Engineering, Pokemon STEM, Star Wars STEM,Harry Potter STEM, Roblox Video gameDesign, Minecraft, and more. Email us at contactus@mlcplus.com or visit MLC Stem Summer Camp
The facility is air-conditioned and we have a large outdoor space for the kids to play during recess time. Our summer camp is located at 57 Park St in Bloomfield, NJ
The STEM+ Summer Camp is for students entering grades 1 through 8. Students are grouped by age. We offer a range of classes in 4 core areas: Code Academy, Maker Lab, STEAM/Engineering and Chess.
Little Engineers Summer Camp will expose children 3 to 5 years old to different areas of STEM through fun, hands-on and engaging activities developing their creativity, curiosity, problem-solving, critical thinking, communications, and teamwork skills. Our explorations will often take us outside. We will enjoy related stories, songs and games.
The Girls Only STEM+ Camp: is for girls to develop STEM skills in a fun and safe environment through engaging and hands-on activities. Girls entering grades 1 through 8. Students are grouped by age.
---
MLC is a leading-edge STEM learning center, specializing in computer science, learning games, math, science, and technology. MLC provides a variety of STEM-related educational programs throughout the year for students in grades K to 8, to include our pacesetting STEM+ Summer Camp. At our new STEM educational play center, we now offer a range of special STEM-theme birthday party options as well as access to the latest STEM-related toys, games, and books.
STEM Birthday Parties
We have a wonderful array of STEM-themed birthday parties for kids who love to build, create, and explore. Choose from our many different options and let us help you create your own unique birthday celebration.

Contact us by phone 973.744.7464 or email or come see us in person to plan and book your programs, camp or birthday party!