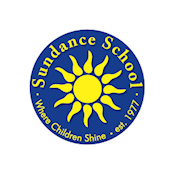 THE SUNDANCE SCHOOL
The Sundance School's mission is to ignite within the hearts and minds of its students a passion to make the world a better place while inspiring them to become lifelong learners. Kindness, creativity, teamwork, and service are the core values of The Sundance School. A student teacher ratio of 7:1, individualized instruction, curricular rigor, Spanish and Mandarin classes, and a stimulating arts-integrated experience for every child are the foundation of Sundance's dynamic theme based approach to education. This approach has been the hallmark of its success for four decades.
The Lower School (ages 2 - Pre K)
The Lower School provides a unique experience, interactive early childhood curriculum which weaves imagination and creativity into the education process to foster confidence and unlock each child's potential.
The Primary (Kindergarten and 1st Grade)
The Primary is a dynamic, progressive and innovative program for five, six, and seven year old children who are ready for a challenging full-day learning experience.
Upper School (2nd - 5th Grade)
The Upper School classrooms, students experience a variety of instructional strategies; direct instruction, cooperative learning, discovery learning, computer based research and peer tutoring.
The Arts at Sundance
Sundance utilizes a holistic approach to teaching and caring for all aspects of a child's development. Thus fostering a unique and extraordinary love of learning. The creative expression and confidence building that organically occurs from room to room of this school are unparalleled.
Performing Arts
Visual Arts
Musical Instruction
The I.D,E.A. Lab
The Happening
Science and Culinary Arts
Enrichment Programs
Before/After School Care
After School Adventures
Summer Camps
Vacation Child Care
Summer time at Sundance! One Summer, three amazing camps!
Sundance Theatre Camp – Ages 5-14
A great day camp for kids who love to perform where everyone has a chance to shine! No audition required. Three 2 week sessions available! Join us for one, two, or all three!
Session 1: June 10 – 21 MARY POPPINS
Session 2: July 8 – 19 ONCE ON THIS ISLAND
Session 3: July 22 – August 2 PETER PAN
STEAM Mini Camp – Ages 5-14

The Sundance Summer Experience - Ages 2 – 4
To register for camp and to learn more about Summertime at Sundance visit our website: sundance@thesundanceschool!
Visit our website for a full description of all our programs.