Sky Zone Trampoline Park Mount Olive-Special Needs Events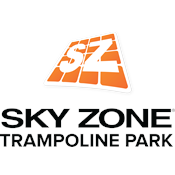 EACH OF OUR EMPLOYEES ARE SPECIALLY TRAINED BY MISSING PIECE AWARENESS INC.
Once a month Sky Zone Pine Brook, Sky Zone Allendale and Sky Zone Mount Olive will open exclusively for our jumpers with special needs. We welcome adults and children with any and all special needs to join us. We will dial down the noise, increase the staff ratio and limit the capacity for all the enjoyment of our special guests. One companion may participate for free with each paying jumper. Regular Open Jump pricing applies. SkySocks included.
SKY ZONE MOUNT OLIVE
Third Monday of Every Month
4:00pm - 6:30pm
61 International Dr. Mount Olive, NJ 07828
P. 973-527-7000
www.skyzone.com/mountolive
email: events.mountolive@skyzone.com
SKY ZONE ALLENDALE
Fourth Monday of Every Month
4:00pm - 6:30pm
80 Commerce Dr. Allendale, NJ 07401
P. 201-574-1800
www.skyzone.com/allendale
email: events.allendale@skyzone.com
SKY ZONE PINE BROOK
Second Monday of Every Month
3:30pm - 6:30pm
60 Chapin Rd. Pine Brook, NJ 07058
P. 973-396-4001
www.skyzone.com/pinebrook
email: events.pinebrook@skyzone.com