Renaissance Faire School Days in Bordentown, NJ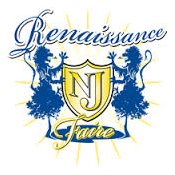 SCHOOL DAYS AT THE RENAISSANCE FAIRE: June 1 - 2
9 am - 2 pm, rain or shine
7 Stages of Exciting and Educational Shows await your students on our exclusive School Days at the New Jersey Renaissance Faire! Your students will get to interact with historical characters brought to life by our talented cast of actors and performers! Live jousting, Human Chess matches, historical glassblowing, as well as song and dance give your students insights into common festival days during the Renaissance! Plus, William Shakespeare himself will be visiting Crossford and performing some of his timeless classics! Add some fairy magic and imagination, and you will get just a taste of the magic that awaits your students!
-$12 per student for an entire day
-Free admission for each chaperone (per 10 students)
-All inclusive lunch packages are available upon request
-Groups over 100 students get a reduced price of $11 per student
-Students get discount passes to return during a weekend Faire Day
-School days are reserved exclusively for school and student groups and WILL SELL OUT!
ASSEMBLY PROGRAM
A MODERN MAGICAL ADVENTURE FOR GRADES 4-8
-WHO: Up to 250 of your students and teachers per performance and 4 professional actors from New Jersey Renaissance Faire.
-WHAT:Theatrical performance followed by Question & Answer between actors and students. Total program 1 hour.
-WHERE: The auditorium, all-purpose room, gym, cafeteria or just about any space large enough for a performance at your school.
-HOW: Actors bring everything they need (including sets, props and costumes), you provide a space and audience, and huzzah, we have theatre!
WHY: To make history, literature and arts curriculum come to life for students and bring their classroom lessons to life before their very eyes!