Close Encounters with the Coast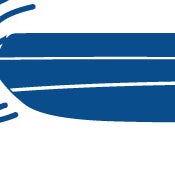 Enhance your curriculum with a day at the beach! Book a coastal field trip for your school, scout, or summer recreation group with the American Littoral Society. We will explore the beach, bay, and maritime forest of Sandy Hook National Recreation Area.
Educating the public about coastal ecosystems, marine life, habitat, and threats to them is key to our mission. Our interactive, hands-on programs connect kids to the coast in a way they will never forget.
We will design the perfect program to meet your group's curriculum or badge requirements. Examples of program activities include seining, marine life identification, horseshoe crab discovery, a beach walk, and a shell scavenger hunt.
Book your field trip now, and make this year's field trip a memorable one!