The Messy Artist in East Hanover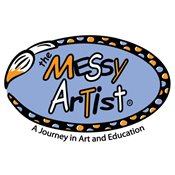 THE MESSY ARTIST
At The Messy Artist, art is a platform for learning. Goop, the bean box, homemade play dough and painting with potato mashers are not only fun for kids, but serve a specific purpose in promoting social, emotional, and intellectual growth.

Every session, every activity is intentional. That's because our approach is rooted in the research of some of the greatest thinkers in child development, such as Jean Piaget, Maria Montessori, and John Dewey.

The Messy Artist grows with your child beyond the early years. For ages 6 and up, we offer fine-art classes. Children learn the principles of art, color theory, art history, and advanced technical skills as they create beautiful, original works to bring home.

At all levels, we're child-centered. Our program encourages students to explore and learn, create and grow. All the while paving the path for a life-long appreciation of art.
In addition to art classes, we also offer Birthday Parties, Drop-In and Play as well as Mini-Camp on select dates. Check our website for dates and full descriptions.