The Buehler Challenger & Science Center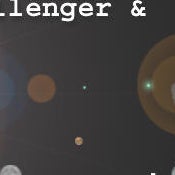 The mission of the Buehler Challenger and Science Center is:

- To inspire students, educators, and the community in the pursuit of scientific education
- To ignite curiosity and excitement through innovative programs
- To initiate experiential activities in math, science, and technology


SCHOOL MISSION
Bring your class on our Ultimate Field Trip for an experience they will never forget. Students will take turns working in our Space Station simulator, solving real problems through teamwork and insight. Learning science has never been so much fun!
An additional two hours of thematic programming is available as a companion to the scenarios at an additional fee. While your students are not launching in the Shuttle, or working in our Space Station, take advantage of these hands-on activities to complete a full day at the center. In addition, specially designed programs are available for Pre-K through 4th grade.


GIRL SCOUTS/BOY SCOUTS
Our Camp-ins can accommodate groups of 18 - 34 members aged 5th grade and up an any non-school night. The fun starts at 6 pm and ends the next morning at 9:30 am. Check out our website for a full agenda.