The Buehler Challenger & Science Center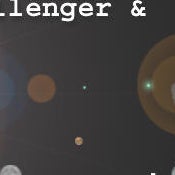 The Mission of the Buehler Challenger and Science Center is:
To inspire students, educators, and the community in the pursuit of scientific education - To ignite curiosity and excitement through innovative programs - To initiate experiential activities in math, science, and technology.
Field Trip Experiences:
1st - 4th Graders:
Participate in specially designed hands-on STEM programs led by our Mission Commanders. Learning science has never been so much fun!
5th - 8th Graders:
Bring your class on the Ultimate Field Trip for an experience they will never forget. Students will take turns working in our Spacecraft simulator, solving real problems through teamwork and communication skills. An additional two hours of thematic programming is available as a companion to the 3 scenarios offered at an additional fee. Mission Scenario choices include Rendezvous with Comet Halley, Return to the Moon & Voyage to Mars.
Public Programs:
- After-School Enrichment
- Scout Groups
- Birthday Parties
- Summer Camps
- Group Missions