Newark Museum Field Trips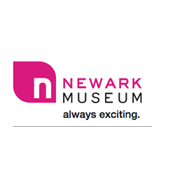 NEWARK MUSEUM FIELD TRIPS
All programs at the Newark Museum are aligned with the New Jersey Core Curriculum Standards and address the goals of the National Common Core Standards initiative. Designed to be fun and engaging, the content-rich programs are based on the renowned art and science collections and engage students in learning that will enhance their academic skills, All of the programs are led by professional educators, using an inquiry based and discussion approach, never lectures. Special services include the state-of-the-art planetarium and portable SKYLAB & Distance Learning videoconferences.
Curriculum based experiences
RESERVE YOUR DATE AND ASK ABOUT THE EARLY BIRD DISCOUNT.
Visiting Dates and Times
Guided programs are available Wednesday, Thursday and Friday.
Programs begin at 9:30 am, 11:15 am, and 12:30 pm for elementary, middle and high school.
Early childhood tours (Grades Pre-K–2) begin at 10 am and 11 am and noon.
Self-Guided Tours
Schools are also welcome for self-guided visits each Wednesday, Thursday and Friday, 12:30-5 pm. Pre-registration and Museum admission fees are required for school groups visiting only for self-guided touring.
Fees for Museum Visits:
(per person, including students, teachers and all chaperones)
| | | |
| --- | --- | --- |
| All Schools | 1 Program | 2 Programs |
| September-October | $7 | $9 |
| November-December | $8 | $10 |
| January-June | $10 | $12 |
NOTE: Newark Public Schools are FREE (excluding Planetarium programs)
Payment is due on arrival at the South Wing Entrance the day of the trip. Cash, school checks payable to "Newark Museum Association" (no personal checks will be accepted); credit cards, school purchase orders, and money orders are accepted. Please note, there is a $30 group processing fee attached to your invoice at the time of booking.
How to Register:
Advance registration is required for all visiting school groups.
At least one month advance registration is required due to space limitations.
Frequently Asked Questions:
What should my students know before the trip?
We encourage teacher to cover the content of the program with students before their visit. Having background knowledge to build from creates an optimal learning environment in the museum. Prior to your trip, please review the following to ensure a successful trip for student, adults, chaperones and aides…
Touching or climbing on the artwork/sculptures in the galleries is not permitted.
All bags and back-packs must be left in the educational lobby.
Food, drinks, candy and gum are not allowed in the galleries.
Respect other classes visiting by keeping a quiet inside voice.
Groups must remain together in the gallery space—adults and children alike.
Be prepared to have fun!
Can my group tour the galleries on our own during a break?
Because the Museum is not open to the public before noon Wednesday, Thursday and Friday, groups are not allowed to tour the exhibitions without a Museum staff member. All self-guiding must be done after 12:30 pm Wednesday, Thursday and Friday. Please note: self-guided tours are NOT available on Mondays and Tuesdays.
How should I organize my group before arrival?
Upon registering, a group organizational chart will be sent with your confirmation letter. For larger groups, we encourage teachers to fill out the chart and share with colleagues and chaperones. To assist in your arrival, we also encourage you to send the school programs department a copy of the completed organizational chart prior to your trip.
What about lunch at the Museum?
Schools must schedule a time in the Museum's lunchroom if they plan to eat on-site. Bring lunches, since there are no facilities to buy them. Lunches are collected by Museum staff and delivered to the lunchroom for you.
What if my group needs special accommodations?
The Museum welcomes all visitors to experience a school program tour. Please contact the school programs department ahead of time (973.596.6690) if your group should require any special accommodations.