BergenPAC - Bergen Performing Arts Center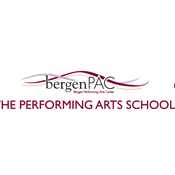 Welcome to bergenPAC – Your Home for Arts and Education
The Bergen Performing Arts Center (bergenPAC) is northern New Jersey's most vibrant not-for-profit performing arts center – a home to hundreds of world class performances at affordable prices reaching audiences of over 250,000 each year. bergenPAC is also a home to Grammy winning recordings and broadcasts distributed internationally. However, the soul of bergenPAC can best be seen in our efforts to provide a home for innovative arts and educational programs that reach out to thousands of families.
beyondEDUCATION
The Performing Arts School is a key aspect of bergenPAC's programs. We offer a series of classes, seminars, live performances, and student productions in acting, dance, voice and recording for children ages 3-18. The beyondEDUCATION program was developed to revitalize our Arts Education and Community Outreach program. Since the Arts Education program's inception, bergenPAC has reached more than 30,000 children annually. This program offers students the opportunity to learn about a variety of performing arts disciplines from industry professionals who are masters in their field. Programs occur on-site in the bergenPAC facility and off-site at your school or community-based organization.
Visit our website for a full description of our programs as well and a schedule of our upcoming performances.