Musical Theatre Conservatory - Virtual or In Person Camp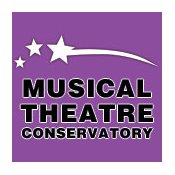 Exciting summer classes in Singing, Dancing, Acting, Comedy, Hip Hop,Stage Combat, TV/Film, Auditioning and More!
Broadway Boot Camp 2020 ...Let's Put On A Show! We're Doing A Movie Musical!
Musical Theatre Conservatory is doing a summer musical theatre camp which will culminate in a produced Movie Musical! The program will run from July 6th-24th, Monday-Friday.
"It seems like having a shorter day was a common theme to making a virtual camp work this summer" said Randy Elman, director of MTC. "We also listened and realize that everyone wants to keep moving, and there is no way better to do that than putting on a show!" (virtual in our case)
Campers choose between the morning program which runs from 9:15- 12:00 or participate in the full day program from 9:15-1:30 for the 3 weeks. . While everyone needs to participate in the first segment, the second segment is voluntary, as we understand that some families/campers simply do not want a longer day. Each camper can opt-in (or not) for the second segment everyday.
Students that stay for the full day will be able to take several exciting classes including: Hip Hop, Comedy/Improv., Voice, Make-up, Theatre Dance, TV/Commercials, Auditioning workshops and more!
Any student who would like to do an additional solo, duet or trio in the show will have private coachings 2x a week with a Musical Director and Choreographer/Director.
They will also get to meet Guest Artists from B'way and an Agent or Casting Director.
Each camper will receive the final product: A Fully Produced Movie Musical! Email Randy at musicaltheatreconservatory@gmail.com to find out more about this exciting program!
Ages 7 - 19

Beginner - Advanced Levels

Monday–Friday 9:15am- 12:00pm or 9:15am - 1:30pm, 3 weeks
About Musical Theatre Conservatory
"Theatre for Life" is more than just a motto; it is our guiding philosophy. We believe that creative expression through the performing arts can have a lasting impact on students whether they simply have a love for the arts, want to learn to better express themselves, or desire a career as theatre professionals. Our goal is to pass on the love of theatre in a supportive and nurturing environment. We are committed to quality instruction that instills fundamental skills on which students can build and work toward realizing their full potential. It's All About the Kids! We are a group of theatre professionals who love to teach performing arts to kids! At Musical Theatre Conservatory it's all about the kids. From the material and faculty we choose, to the specialized way we teach all aspects of performing- it's all about providing your child with a theatre arts experience they'll never forget!