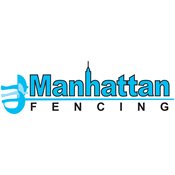 Fencing Lessons for Kids in North Jersey
Located in Midtown Manhattan and Englewood NJ in Bergen County, the Manhattan Fencing Center was started in 2007 by U.S. Fencing Hall of Fame Maestro Yury Gelman. We believe that fencing success has everything to do with the club and coaches. We pride ourselves on our exceptional facility, our world-class coaches and our dynamic programs. Programs include private lessons, group classes, day and overnight camps for recreational and competitive students.
Click here to visit our website for a detailed description of our packages.
Ages 4 - 6
Ages 7 -14
Ages 14 - 17
Ages 18+
Learn to Fence at Summer Camp
Introduce your child to the exciting world of fencing with our youth camps! Perfect for beginners and intermediate students, our summer and holiday camps offer a unique blend of saber and foil instruction, along with add-on option in chess. This summer, join us for weekly youth camps starting July 5th and running until August 25, 2023. All fencing equipment is included for beginner students. Give your child a summer they'll never forget and sign up today!