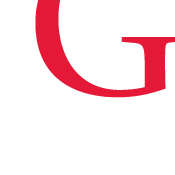 Offering comprehensive year-round educational opportunities for pre-college and adult students, Rutgers Community Arts at Mason Gross School of the Arts seeks to provide life-changing, educational opportunities in the arts to participants of all ages, and to build community through the arts.
Arts Programming Your Way, This Fall at Mason Gross School of the Arts
Rutgers University has approved the return of Rutgers Community Arts programs to campus for the fall 2021 semester! Masking and social distancing is required of the full RCA community, including students, parents, faculty, and staff. Our return to Rutgers does not remove our popular remote learning options, which will be available for all programs this fall. Please note these protocols may change at any time at the discretion of RCA or Rutgers University.
Programs
Art & Design
Our Art & Design classes are designed to encourage individual artistic development, which can inspire interests in other subjects and enhance one's overall quality of life. Classes are offered for beginner, intermediate, and advanced levels, and age ranges are flexible. Courses are available online and in-person for students ages 5–18.
Dance
The Rutgers Community Arts Ballet School promotes discipline and creativity while encouraging each child to reach their highest potential as young dancers. Classes focus on building a solid foundation in ballet technique with an emphasis on proper placement and safe progressions of movement while remaining sensitive to the developmental needs of young dancers at every level. Available online or in-person, classes are available for students ages 4-18.
Film & Animation
Explore how to develop memorable characters and hone your technical skills in animation and filmmaking through three exciting virtual courses, open to students ages 8-18.
Music
Private music instruction is available for students of all ages and stages, starting at just 4 years old. Individual instruction with our faculty of world-class, conservatory-trained musicians is available in 30-, 45-, and 60-minute sessions in all instruments and voice. Students ages 12 and up can also participate in our exciting virtual Jazz Workshop!
*Please note that while private lessons are offered both online and in-person this fall, voice and wind instrument students do not have an in-person option at this time.