Dear Friends,
My youngest bounded downstairs this morning and announced, "It's an Art Day!" She had it all planned out - painting, followed by Play-doh, topped off with some marker and crayon drawing. It was a grand plan - which got my wheels spinning, and while she began painting, I started planning the rest of the day. If it was art she wanted, it was art she was going to get. Of course, in my zeal (as is often the case) I came up with way too many great art ideas to be done in one day, but at least I now have a great go-to list of art activities. There's always another day!
Montclair Art Museum
Head over to Imagine That! in Florham Park - besides a great place for exploration for young children, Imagine That! offers themed crafts on the weekends.
Make a day of it in the city - begin with a tour of a couple of the galleries at the Met, then head downtown to the Children's Museum of the Arts - more of an art studio for those 10 and younger with several crafts each day.
Grab a bucket of ice and "paint" the driveway or sidewalk (if you plan ahead, you can make colored ice by freezing some diluted washable paint in popsicle trays).
Design and create our own beaded masterpieces at Just Bead It.
Pack a picnic and head to a park or nature reserve - bring along a pad and crayons and work on a landscape.
Get messy at a pottery studio - these paint your own studios are popping up all over NJ.
Visit the Montclair Art Museum for a bit of American and Native American artwork.
Wander through the Visual Arts Center - a small museum with changing exhibits.
Enjoy the sunshine and sculptures at the Grounds for Sculpture.
Discovery your inner artist at the Garden State Discovery Museum's Art and Imagination Station (plus there are tons of other hands-on exhibits).
Learn about creation of the crayon plus great art activities at the Crayola Factory in Easton, PA.
Happy Arting!

This Weekend
State Fair Meadowlands
Friday, June 21 - Thursday July 7
As New Jersey's best value in family-friendly entertainment, we invite you to join us for 17 days of action-packed fun for the entire family East Rutherford. Read More >>
Annual Fireman's Carnival and Fireworks!
Friday June 21 - Sunday, June 23
Chester's Annual Fireman's Carnival and Fireworks will be held June 18th through June 22rd at Chubb Park. "Pay One Price' nights are Tuesday, Thursday and Saturday. Fireworks will be held on Friday... Chester. Read More >>
Balloon Weekend @ Field Station Dinosaur
Saturday, June 22 - Sunday, June 23
It's a festival of balloons at Field Station:Dinosaurs! Highlights include the creation of a life-size juvenile T-Rex balloon sculpture by world champion balloon artist Mark Verge... Secaucus. Read More >>
NBC 4 & New York Giants Health & Fitness Expo @ MetLife Stadium
Saturday, June 22 - Sunday, June 23
NBC 4 New York and four-time Super Bowl champs, the New York Giants, are teaming up to host the very first NBC 4 and Giants Health & Fitness Expo. One of the largest free and open-to-the-public health... East Rutherford. Read More >>
Festival de Aibonito, Puerto Rico Family Festival.
Saturday, June 22 - Sunday, June 23
Enjoy the beauty of tropical plants inside the Plaza de Aibonito, Puerto Rico. This colorful cultural celebration includes Hispanic arts and crafts, games, Puerto Rican activities ... Camden. Read More >>
Saturday
The Great Outdoors Family Festival at Monmouth Museum
Saturday, June 22
a celebration of the great outdoors, the Festival will feature games and activities, live music, camping demos, nature crafts, artwork, story-telling, entertainment, antique cars, bumper cars, ... Lincroft.
Read More >>
Essex County Free Concert Series
Saturday, June 22
House Music Festival Essex County Weequahic Park, Newark Montclair.
Read More >>
Go Skateboarding Day Celebration
Saturday, June 22
Celebrate Go Skateboarding Day with us at Chatham Skate Park! The day will begin with a skate takeover of Southern Blvd. Meet us at 11:45am at Nash Field and skate down to the park. ... Chatham.
Read More >>
Sunday
Family Fun Days at Monmouth Racetrack
Sunday, June 23
Family Fun Days are every Sunday and Holiday Memorial Day to Labor Day from 12 noon - 4 pm. All Activities are FREE and include: Pony Rides, Face Painters, Clowns, Bounce House, and Live Music. ... Oceanport.
Read More >>
Firefly Festival
Sunday, June 23
Live music, Pony rides, wagon rides. Celebrate fireflies by making your own wings. Grilled chicken, hot dogs, corn on the cob, pie, apple cider, donuts, cookies, apples and more. Princeton.
Read More >>
Monday
Enrollment Night at My Gym in Glen Rock
Monday, June 24, 05:30 PM - 07:30 PM
Come join us in celebrating My Gyms 30th Yr. Anniversary. Check out our clean, state of the art facility and meet our awesome staff! Take advantage of our spectacular $30 DEAL on Classes, Camp ... Glen Rock.
Read More >>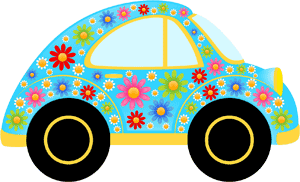 June 20, 10:30am-12pm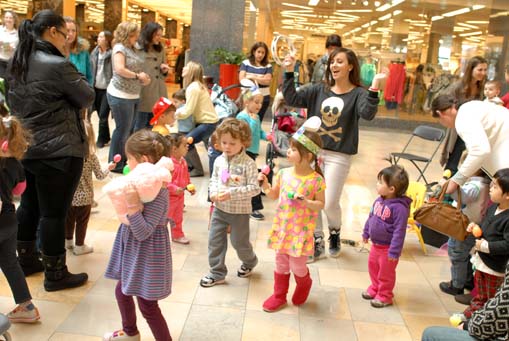 Wear your most festive tropical attire for a chance to win prizes! Photographer will be taking
NJ KIDS MODEL SHOTS.
Route 4, Paramus