Dear Friends,
Sunday is Father's Day, and I've decided that I need to take a different approach this year. See, usually, I have great intentions - breakfast in bed, a fabulous gift, a bit of leisure time (i.e. I make sure the kids are otherwise occupied), followed by a fun family activity. Unfortunately, though, it rarely goes as planned, and by mid-day we are stuck in traffic heading off to visit the grandfathers. He never complains, of course, but since the third Sunday in June is my one chance to make up for the other 364 days of manic rantings and ravings, I figure I better make it good.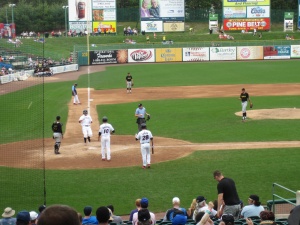 So, this year, let's make it a weekend of Dad. For Dad, about Dad - All Dad, All the Time. Here are some ideas for the weekend.
Throw in that much needed 'leisure time' and I've got a feeling he will have a Father's Day to remember! Happy Father's Day to all the great dads! All of us at NJ Kids hope you have a great day!
The NJ Kids Team

This Week
Friday
Summer Concert at New Jersey Botanical Garden
Friday, June 14
Bring a lawn chair; concert moves to the Carriage House in bad weather. $5 donation requested. 6:30pm. Ringwood. Read More >>
Family Night Under the Stars at Duke Farms
Friday June 14 8:30 - 10:00 PM
Join the staff from the Raritan Valley Community College Planetarium and Observatory for an evening of star gazing on the 'Dark Campus' of Duke Farms. Each evening you will see a waxing Moon, seasonal constellations and different celestial objects to view through telescopes. A simple astronomy activity will also be offered to school aged children. Come see what you can observe in the night sky when you turn off the night lights!
Read More >>
Saturday
Saturday June 15
Harbor Fest is a celebration of seafood and song; the sea, its culture, its economy and its ecology. Cape May's beautiful harbor will provide the overall setting for Harbor Fest, while most land based activities will be held at or near the Nature Center. Located just adjacent to the Coast Guard Base and the Corinthian Yacht Club, the Center is situated directly ashore from the harbor's "anchor-out" zone and across the harbor from Cape May's various marinas. Venues around the harbor will be accessible by trolley.
Read More >>
Saturday June 15 - 11:00 AM
Join them for an alphabet scavenger hunt to look for Acorns, Butterflies, Cattails, Dragonflies, Evergreens, and more. See how many you can find! Family Program for all ages FREE...
Read More >>
Advance Auto Parts Monster Jam @ MetLife Stadium
Saturday June 15 - 7:00 PM
Path of Destruction truck line up of East Rutherford, NJ has been announced and it is one of the most elite fields of Monster Jam trucks ever assembled! 16 of the most popular Monster Jam® trucks will battle against one another in racing and outrageous freestyle competitions with jumps, wheelies, donuts, cyclones and more!
Read More >>
Father's Day @ Field Station Dinosaur
06/16/2013 - 06/16/2013
10:00 AM - 06:00 PM
Skip the tie this year and bring Dad on an outdoorsy adventure! Celebrate his special day with the dinosaurs at the Field Station and then enjoy craft time to create the perfect ... Secaucus.
Read More >>
4th Annual Bring Your Ride To Mountainside: Father's Day Car & Motercycle Show
06/16/2013 - 06/16/2013
12:00 PM - 06:00 PM
Proceeds donated to Overlook Foundation and NJ Hospice to benefit lung and breast cancer research and care. Awards, DJ, great food, Beer and wine tent, family fun and games, dunk tank. Featuring The... Mountainside
Aviation Hall of Fame: Wings & Wheels Air Expo 2013!
06/15/2013 - 06/15/2013
09:00 AM - 04:00 PM
Come celebrate Father's Day Weekend at this popular family event featuring WW II Airplanes, Helicopters, historic and modern Military Airplanes, Military Vehicles, vintage and contemporary Show Cars... Teterbor
Read More >>
A Day Outdoors with Dad at Duke Farms
Sunday June 16
On Father's Day, join Duke Farms for a day outdoors with Dad. From 12:00 pm -3:00 pm check out the visiting Big Green Bus - a refurbished Greyhound bus converted to run on biodiesel. Also in the afternoon, let your kids contribute to a giant art mural exhibit where they will answer the question "What does the world YOU want look like?" Scavenger hunts, games and exploration of the property will get your kids excited about the great outdoors. You can even borrow bikes for free to explore the trails, through our Bikeshare program. Bring a picnic, and make a day of it!
Read More >>
Magicians, Face Painters 1pm - 3pm at 7th St., Trackless Train & Pony rides at 12th St. 1pm - 3pm. Look alike contest - 2pm followed by pie eating contest in front of Music Pier, Moorlyn Terrace and boardwalk...
Read More >>
Father's Day Breakfast & Craft at Imagine That!!!
Sunday June 16
10:00 AM - 11:00 AM
Enjoy a breakfast brunch with your child including bagels, juice and coffee. Followed by a special Father's Day card craft the children will LOVE!! Admission also includes unlimited time to explore... Florham Park.
Read More >>
Stream Stomp at Washington Crossing State Park
Sunday June 16
Take a wet hike through the park's Steele Run in search of crayfish, salamanders, frogs, fish and a variety of aquatic invertebrates. Wear old sneakers; be prepared to get wet at least up to the knees (all ages) Fee: Park entrance fee.
Read More >>
World's Largest Swimming Lesson at Breakwater Beach Seaside Heights
Tuesday June 18
Breakwater Beach Waterpark is a host site for The World's Largest Swimming Lesson's attempt to break the Guinness World Record for largest simultaneous swim lesson. Waterparks and pools around the globe will host a swim lesson and water safety class to spread the message that swim lessons can save lives!
Read More >>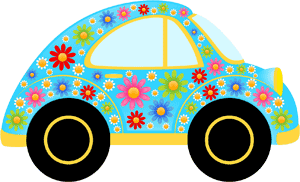 June 20, 10:30am-12pm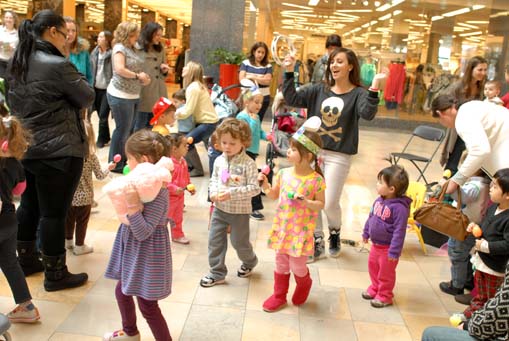 Wear your most festive tropical attire for a chance to win prizes! Photographer will be taking
NJ KIDS MODEL SHOTS.
Route 4, Paramus