Kick Start Summer 2019 With Fun NJ Fairs
June ushers in the start of summer, bringing us sunshine, sounds, laughter, and excitement. Besides the Jersey Shore, New Jerseyans can find entertainment in many area festivals, fairs, and special events. From pig racing at the State Fair to Family Jams, concert series to battlefields, there's something for everyone. Here is a look at what's coming up:
Sunday, June 2, 2019, 9AM-2PM
Helping Children & Families with Autism. Join us for kids activities, face painting, bounce house, rock climbing wall and more! Featuring "The Dirty Sock Funtime Band" for a wonderful musical adventure. Held at Bergen Community College, 400 Paramus Rd, Paramus, NJ.
NJDEP Free Fishing Day
Saturday, June 8, 2019
FREE Fishing Days in New Jersey offer something for everyone. Beginners, experts, residents, non-residents, those who may have gotten away from fishing and those who have never tried should not miss this great opportunity to "get hooked" on a great sport! Check out Trenton Youth Fishing Derby for a day of fishing fun, for kids in grades 2-8. Other Hooked On Fishing-Not On Drugs Youth Fishing Challenges also available.
Family Jam Montclair Festival 2019
Saturday & Sunday, June 8-9, 2019, 12PM-5PM
FREE event. Help celebrate the Montclair Community with a day of Family Jam. Plenty of music, arts, kids activities, and food vendors. Montclair Community Pre-K, 49 Orange Rd, Montclair.
L.E.A.D. Fest Carnival at Westfield Garden State Plaza
May 30th-June 9th, Hours vary
Paramus L.E.A.D. Fest Carnival with rides, food & more! Event sponsored by and will benefit the Paramus Law Enforcement Against Drugs program. One Garden State Plaza, Paramus, NJ.
Hasbrouck Heights Street Fair 2019
Sunday, June 2, 2019, 10AM-5PM
Bring the whole family and take part in a giant town block party. Live concert music, kids entertainment, rides, crafters, dance & karate demos, street performers, face painting, merchants, and food. 216 Blvd, Hasbrouck Heights.
14th Annual OLG Funfest in Hoboken
Sunday, June 2, 2019, 11AM-6PM
Hometown carnival in the heart of Hoboken. Fun attraction with children's activities, face painting, games, rides, arts, crafts, food, and music. 400 Willow St., Hoboken, NJ.
Secaucus Street Fair 2019
Friday-Sunday, June 7-9, 2019, Hours vary
Featuring family fun, food, rides, games, and music. Plaza Center, Secaucus.
Rose Day Festival at Colonial Parks Garden
Saturday, June 8, 2019, 11AM-5PM
FREE, donations appreciated. Check out thousands of roses in bloom. Stroll through Rudolf W. van der Goot Rose Garden, listen to live music, children's activities, entertainment and much more! 156 Mettlers Rd, Somerset, NJ.
Westfield Street Fair & Craft Show
Saturday, June 8, 2019, 11AM-5PM
Great family fun. Downtown Westfield comes alive with artists, crafters, food vendors, children's activities, rides, games, martial arts exhibits, entertainment, live music and more! Downtown Westfield, 221 South Ave W, Westfield.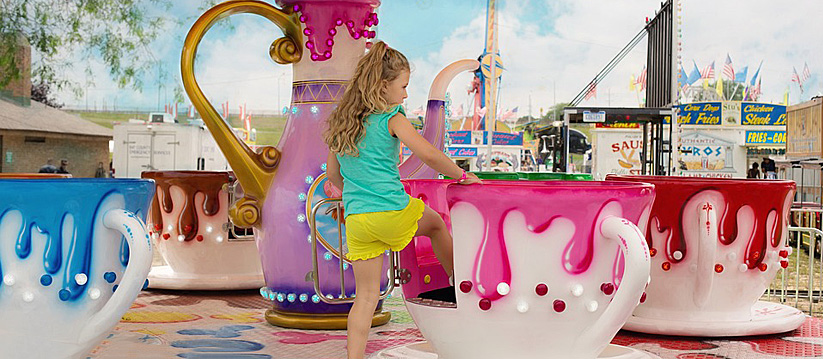 5th Annual Bayonne Hometown Fair
Saturday & Sunday, June 8-9, 2019
Bayonne Fair featuring food, games, rides, local vendors, and live musical entertainment! Performer acts for 2019 include " Batman & Supergirl", "Children's Choir of Bayonne", "JerseyJam", "Belle & Pocahontas", "District Band" and more! Broadway @ 21st-25th Streets, Bayonne.
Civil War Weekend at Historic Speedwell Morristown
Saturday & Sunday, June 8-9, 2019
Great for history buffs in the family to enjoy a Civil War Weekend in Morristown. Step onto the battlefields of the American Civil War right in Morristown. Daily lives of soldiers reenacted through musket drills, bayonet drills, cannon firings, cooking, camp, medicine, and more. $ Ticket. 333 Speedwell Avenue, Morristown, NJ.
Montvale Street Fair 2019
Sunday, June 9, 2019, 10AM-5PM
Giant Montvale Street Fair with 150 exhibitors, special arts & crafts section, a kids area, live entertainment, community section, and food courts. 101 Paragon Dr., Montvale.
2019 Polish Heritage Festival
Sunday, June 9, 2019, 10AM-6PM
Join in a great Polish experience. Featuring traditional Polish Food, live music, Antique Car Show, Children's entertainment & rides, Dance performances, exhibits, Polish marketplace. Don't miss the DJ Daniel Dance Party, Talent Show for kids or Soccer for Kids. FREE kids 10 & under. All others $10 Admission. Middlesex County Fairgrounds, East Brunswick.
Tri-County Fair
Thursday-Wednesday, June 13-19, 2019, Hours vary
FREE Admission & Parking. Morris County's Tri-County Fair has exciting carnival attractions, rides, Ferris Wheel, games, live music with local talent, tasty fair food, and spectacular fireworks. Classic car show, Monster Truck rides, and new for 2019 Illusions of Jay Mattioli. Plenty of family fun on 107 acres. $ for rides. 140 Green Pond Rd, Rockaway, NJ.
Nutley's Annual Fathers Day Street Fair
Sunday, June 16, 2019, 10AM-5PM
Family friendly street fair. Over 100 exhibitors, kiddie rides, fun games, pony rides, face painting, climbing wall, Crafters Corner, music, live entertainment, and festival food. 300 Franklin Ave, Nutley.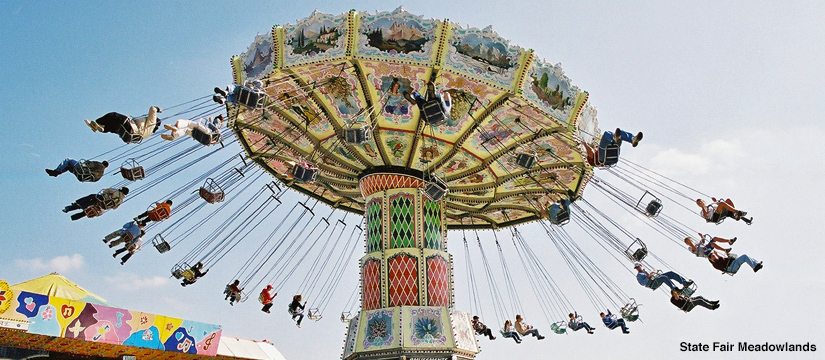 State Fair Meadowlands 2019
June 20-July 7, 2019, Hours vary
Have a blast at the State Fair Meadowlands. Plenty of things to do for all ages so bring the whole family. Don't miss Rosaire's Royal Racing Pigs, Jurassic Kingdom puppet show, or the Paul Bunyan Lumberjack Show. Over 150 kiddie and thrilling rides, shows, attractions, and music entertainment. Open weeknights and weekends. 1 MetLife Stadium Drive, East Rutherford, NJ.
Summer Arts Festival Concert Series with NJSO
Friday, June 21, 2019, 7:30PM
FREE. New Jersey Symphony Orchestra will kick off the arts festival with a musical tour of the Americas with works by Leonard Bernstein, Duke Ellington, George Gershwin, and more! Bring lawn chairs or blankets. Echo Lake Park, Springfield Ave, Mountainside, NJ.
North Wildwood Italian-American Festival
Friday-Sunday, June 21-23, 2019
FREE Admission. Celebrate Italian-American heritage, food and music. Over 40 authentic Italian-American food and merchandise vendors, children's games, meatball relay races, Little Miss Italy contest, grape stomping, raffles, and live entertainment. 1st and Olde New Jersey Ave, North Wildwood, NJ.
27th Annual Baymen's Seafood and Music Festival
Saturday & Sunday, June 22-23, 2019, 11AM-5PM
Visit the Tuckerton Seaport for a day of family fun. This event features fresh local seafood, crabs, scallops, shrimp and more. There will be music, crafters, family activities, demonstrations, miniature golf, and exhibits. $ Admission. 120 West Main St, Tuckerton, NJ.
Blueberry Festival at Whitesbog Historic Village
Saturday & Sunday, June 22-23, 2019, 10AM-4PM
Yum yum..blueberries. This family friendly event is all about "Preserving the History of the Blueberry from where it began". Things to do: Blueberry picking, wagon rides, baked goods, live music, Kids Zone, Museum Tours, Tractor Rides, History exhibits and so much more! 799 Lakehurst Rd, Brown Mills, NJ.
Dunellen Street Fair
Sunday, June 23, 2019, 11AM-5PM
Perfect summer event with artists, crafters, kids rides, food, music & plenty more! Downtown Streets of Dunellen.
Garden State Comic Fest Morristown
Saturday & Sunday, June 29-30, 2019
Kids 11 & under FREE admission with adult ticket. Awesome Garden State Comic Fest. Come meet legendary comic book artists, voice over characters, actors, and all things comic related. Fun artist to meet & greet: Alan Oppenheimer, the cartoon voice of Mighty Mouse, Skeletor, Battle Cat, Prime Evil. Mennen Arena, Morris Township, NJ.
Annual Glen Rock Street Fair and Craft Show
Sunday, June 30, 2019, 11AM-5PM
Family day of fun with children's activities, food, live music, DJ, entertainment, games and more! Rock Rd @ Valley Rd & Main St, Glen Rock.