Loads of Family Fun at New Jersey Festivals and Fairs
August is here and it's still hot outside but there is plenty of summer left! Looking for something to do with the family? Go out and enjoy some wonderful outdoor kid friendly festivals and fairs in New Jersey. Check out animals at 4-H fairs, go listen to some blues music, or chow down at street food festivals.
Warren County Farmers' Fair and Hot Air Balloon Festival
Warren County Fairgrounds, North Gate County Rd 519, 1350 Strykers Rd, Phillipsburg, NJ, 908-859-6563
July 28-August 4, 2018
Action packed for the whole family. Antique cars, trucks, Dirt Track cars, Tractor pulls, ATV Mud bog, Demolition Derby, horse shows, livestock barn, art expo, flower & herb show. Carnival rides, music bands, food and much more. Check out Kids Corral with kids friendly shows and crafts. See colorful and festive hot air balloons soar above the sky. Balloon rides available.
24th Annual Clam Festival
Huddy Park, 325-329 Bay Ave, Highlands, NJ
August 2-5, 2018
FREE Admission and Parking. Enjoy clams galore!! Great fresh seafood, live music entertainment, contests, games and rides. Clam fun for the whole family!
New Jersey State Fair Sussex County Farm & Horse Show
37 Plains Road, Augusta, NJ, 973-948-5500
August 3-12, 2018
Old fashioned country fair with lots of food, entertainment and shopping. Carnival rides & games, racing pigs, petting zoo, bicycle stunt show, pony rides, demo derby, mudbog, monster truck show, horse show, oxen & ostrich exhibit, and farmers market. Special Children's Day Aug 7th.
Watershed Butterfly Festival at The Watershed Institute
31 Titus Mill Road, Pennington, NJ, 609-737-3735
August 4, 2018, 10AM-4PM
18th Annual Butterfly Festival held on the 950 acres. Fun family activities, live music, nature walks, Butterfly and Bug Parade, and hay rides. Tour exhibits, famed insect zoo, and the Kate Gorrie Butterfly House. $ Admission.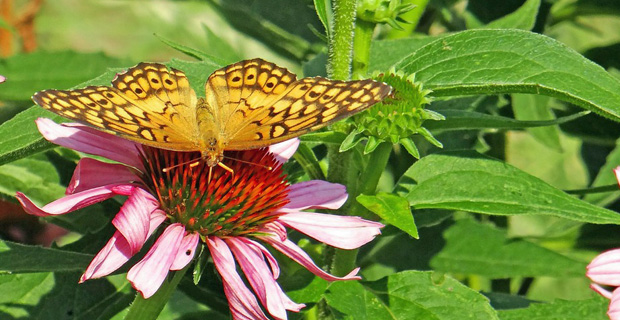 Cape May Craft Beer & Crab Festival
1048 Washington Street, Cape May, NJ, 609-884-5404
August 4, 2018, 10AM-6PM
All-day festival featuring local and regional craft beers to wash down favorite summer foods, steamed crabs, pulled pork, crab cakes, shrimp and hot dogs, as well as food from regional vendors. Live music plus Victorian Circus with jugglers and acrobats. FREE Admission to grounds.
Peach Festival at Alstede Farms
1 Alstede Farms Lane, Chester, NJ, 908-528-8823
August 4-5 & 11-12, 2018 11AM-5PM
Love Peaches? Pick your own peaches. Fun family activities - pony rides, tractor train rides, hay wagons and more. Tasty peachy treats - peach pies, muffins, cakes, ice cream and tarts.
Garfield Street Fair
500 Midland Ave, Garfield, NJ
August 5, 2018, 10AM-5PM
Giant block party featuring kiddie rides, pony rides, games, petting zoo, face painting and plenty of food.
Middlesex County Fair
655 Cranbury Rd, East Brunswick, NJ, 732-257-8858
August 6-12, 2018
East Brunswick's premier summer event with rides, games, shows, music entertainment, food and much more. Featuring family friendly UWA Elite Pro Wresting, Barnyard Express with Farmer John, Deputy Boots & Sheriff Britches singing, Axe Women Loggers of Maine show, Moto & BMX Throwdown, and fireworks Monday & Sunday.
National Night Out At Mennen Sports Arena
161 Hanover Ave, East Hanover, NJ, 973-326-7654
August 7, 2018, 5PM-9PM
FREE. Night Out evening of awareness sponsored by the Park Police of Morris County. Explore police cars, motorcycles, fire engines, ambulances, park police mounted horses, K-9 Units, skill and equipment demos. Food, games, giveaways, music, entertainment, child IDs, and ice skating.
Salem County Fair
735 Harding Highway / Route 40, Woodstown, NJ, 856-769-3494
August 7-10, 2018
FREE Admission. $ Parking. So many animals: horses, goats, cows, chickens, sheep, pigs, rabbits and many others. Contests, demonstrations, and children's activities. Pony rides, tractor pulls, truck engines.
Next Page