From the first Thanksgiving to the present day, Native America culture has been an integral part of both New Jersey and American history. Spend an afternoon, exploring and learning with your children.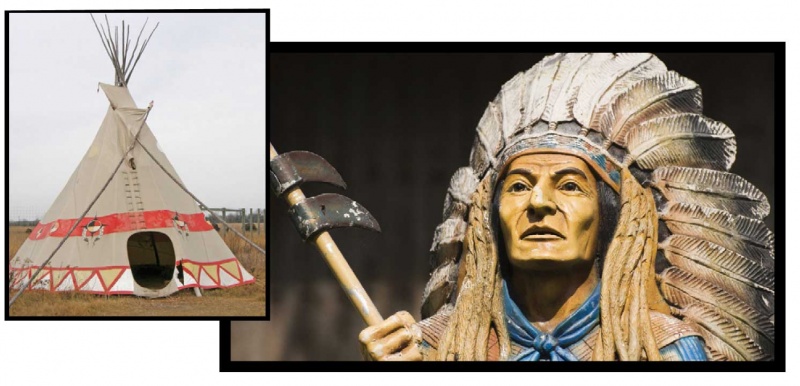 Waterloo Village
525 Village of Waterloo, Stanhop, (973) 347-0900
Restored village illustrating history from a 400-year old Lenape (Delaware) Indian village to a bustling port along the once prosperous Morris Canal. Buildings include a working mill complex with gristmills and sawmills, a general store, blacksmith shop and several historic houses.
NJ State Museum
205 West State Street, Trenton (609) 292-6300
Native American Heritage Month Event on November 23rd, 11:00AM to 3:00PM. Explore three exhibits: New Jersey's Original People, Cultures in Competition and A Much Moved People. Also: Story time and other activities.
Montclair Art Musuem
3 Mountain Avenue, Montclair (973) 746-5555
Large Native American collection with more than 4,000 objects; highlights the seven major culture areas in the United States--the Northwest Coast, California, the Southwest, the Plains, the Woodlands, the Southeast, and the Arctic.
American Indian Heritage Museum
PO Box 225,Rancocas (609) 261-4747
Guided tours offer detailed and fascinating explanations of American Indian history, culture and traditions.
Trailside Nature and Science Center
452 New Providence Road, Mountainside (908) 789-3670
Discover how Lenape Indians lived by experiencing a life-sized, walk-in wigwam. Perfect for smaller children
American Museum of Natural History
200 Central Park West, NYC (212) 769-5100
Three exhibits halls dedicated to Native American history and artifacts - Halls of Northwest Coast Indians, Halls of Plains Indians Halls of Eastern Woodland Indians
NJ Children's Museum
599 Industrial Avenue, Paramus (201) 262-5151
Suited for the younger set – visit a Wild West town complete with drumming music in Sioux teepee.
Morris Museum
6 Normandy Heights, Morristown (973) 971-3700
Native People gallery exhibits bead and quillwork, pottery, carving, basketry and textiles from the Northeast Woodlands, the Southwest, the American Plains, and the Pacific Northwest Coast.
Special Event: November 15th - Native American themed 'Tot Tour' - explore what life was like for native american children then make a corn husk doll. Ages 2-5. 10AM.
National Museum of American Indian
One Bowling Green, NYC (212) 514-3700
Located within the historic Alexander Hamilton U.S. Custom House, exhibitions explore the diversity of the Native people of the Americas.