THINGS TO DO OVER THE MEMORIAL DAY WEEKEND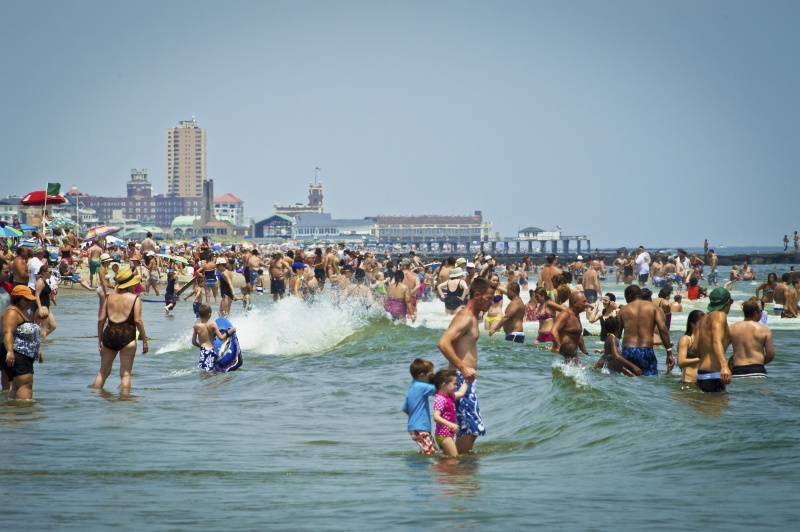 BEACHES ARE OPENED!
For many of us, Memorial Day marks the unofficial start to the summer season - time for backyard barbecues and long weekend beach trips. Here is a sampling of some family beaches, events and nearby activities by exit number. Please confirm with beach websites for scheduling changes.
---
But the true meaning of this weekend ought not to be forgotten - and we should all take the time to recall the soldiers who died in the service of our country. NJ Kids gathered few events and activities happening this weekend to honor the service of the men and women in our armed forces. Among some of the festivals, fairs and ceremonies, please read on...

Fleet Week at the Intrepid
Wednesday, May 21 toTuesday, May 27
Throughout Fleet Week 2014, the Intrepid Museum will honor our service men and women and open up Pier 86 for celebrations. Listen in on special Tour Guide Talks all week long and enjoy displays, hands... New York

Special Memorial Day Concerts
Saturday, May 24 to Sunday, May 25
Featuring ReUnited and the Hi-Fives. The concerts will begin at 7pm at the Barnegat Public Dock. In the event of rain all 2013 concerts will be moved into the Brackman Middle School with doors open... Barnegat

Teaneck's Cedar Lane Family Festival
Monday, May 26
A family and patriotic festival celebrating Memorial Day. Teaneck

North Wildwood Memorial Day Ceremony
Monday, May 26, 10am.
North Wildwood Veterans Monument, Spruce & New York Avenues, in North Wildwood, NJ

Link to More Memorial Day Events and Activities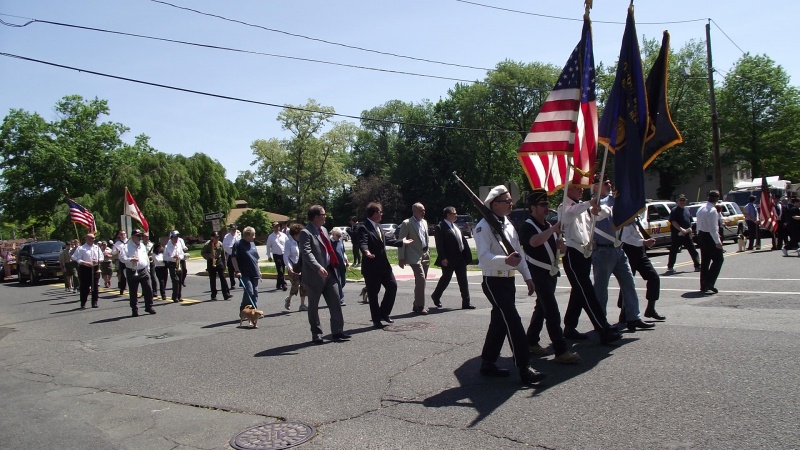 Participate in the parades! Cheer them on, or march along! Use this list as a guide of what to do. Wherever you are, you may be able to join in on the festivities.

Link to Memorial Day Parades
---
FEATURED EVENT
Set against the breathtaking natural backdrop of the New Jersey Meadowlands and nestled at the base of a 150 million year old rock formation, the Field Station is an oasis of natural wonder just nine minutes from New York City. Over thirty life-sized, realistic dinosaurs (including the ninety foot long Argentinosaurus) come to life thanks to the brilliant engineering of the world's leading roboticists and the imagination of our artists. Link
---
FREE AND FABULOUS EVENT
WESTPOINT MILITARY ACADEMY, NY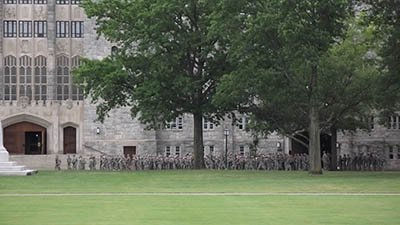 There's an onsite museum featuring a great weapons exhibit where you will see a full scale cadet barracks room, a cadet uniform room, and more. You may see Cadets onsite training and on duty. BONUS: There's a fee for the one or two hour bus tour onsite; worth it for the history lesson! Plus nice park grounds to run around. Link
Click here for more Free and Fabulous Ideas
Click here for Free and Fabulous Family Outing
Click here for Fabulous and Free Zoos
Click here for Free and Fabulous Nature Centers, Parks and Outdoor Spaces
Click here for Free and Fabulous Museums
Click here for Fabulous and Free Historical Sites in New
---
FEATURE FIELD TRIP IDEA

ZOOM ZIPLINES

Zoom Ziplines at Mountain Creek is the closest zip line to NYC (only an hour drive from Manhattan) and the only guided zip line tour in New Jersey! Located in Vernon, this fun-filled activity is suitable for kids and adventure seekers alike.
Link