July 31 - August 6: Weekend's Events and What To Do!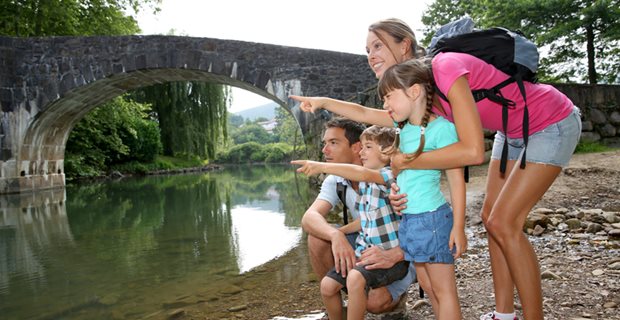 LOVING SUMMER!
Beach and sandals, BBQs and family gatherings, lemonade and watermelon, camping and marshmallows, late movie nights followed by late morning wakeups ... .hopefully, the pace of summer has slowed you down, and you are on break! Whether your child is engaged in a summer program or just camping out at home, I'm sure they appreciate their summer freedom. It's the best time to reenergize the mind and body.
But don't forget the learning part of summer otherwise suffer the consequences of brain drain. Take the extra time to creatively inject fun learning. All you need is just a bit of imagination, and you can incorporate learning for your kids just about anywhere. Squeeze in learning games and math trivia, insert a quick historical stop between your beach activities, map/navigation skills on the road, or family reading contests. Vary your day trips and getaways; amusement parks mixed with a battleground visit, splash park mixed with a scavenger hunt in a nature center, a museum visit with a unique twist. Link
---
THIS WEEKEND
The New Jersey State Fair
August 1 to 10
A ten day old fashioned country fair with barns of animals, horse show, milking parlor, carnival, craft tent, free entertainment [racing pigs, acrobats, dog acts, etc.] for families... Augusta. Link

Clamfest in the Highlands
Thru August 3
Fresh seafood from local restaurants, live entertainment, thrills rides and games Highlands

Beach Ball A-Palooza at Ocean County Park Lakewood
Friday, August 1, 05:30 PM - 08:30 PM
Fun times include: games, rides, crafts, dancing, water sports and community info. Music. Free. Rain or shine. Lakewood Township. Link

Frozen Tea Party With the Ice Queen
Saturday, August 2, 01:30 PM - 03:30 PM
Join us at Just Bead Yourself this Saturday August 2nd at 1:30 PM for a Frozen Tea Party with the Ice Queen! For $45 each, guests will make sparkly Frozen themed jewelry, play frozen themed activities... Westfield. Link

Family Performance Festival at Central Park
Sunday, August 3, 12:00 PM - 01:00 PM
Go on a journey through the gardens and trees of Central Park with Diane Edgecomb as she brings stories to life with her "Living Myths." Use your imagination and be transported to lands near and far! ... New York. Link

Chester Gazebo Concert Series: Third Rail
Sunday, August 3, 06:00 PM - 07:30 PM
Free, live music outdoors at the Gazebo on Main Street in Chester and is open to all. Come relax and enjoy our beautiful park setting and our exciting free... Chester. Link

Middlesex County 4-H Fair
August 4 to 10
For 75 years, the Middlesex County Fair has been a tradition that brings together thousands of residents for a week of summer fun! ... East Brunswick. Link
---
FEATURED EVENTS
14th ANNUAL WATERSHED BUTTERFLY FESTIVAL
Saturday, August 9, 10am-4pm.
31 Titus Mill Road in Hopewell Township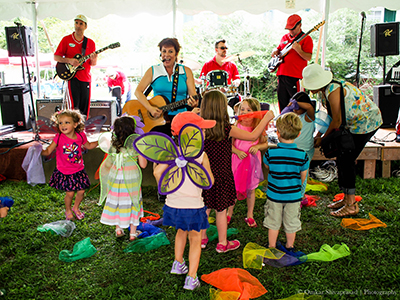 Explore four family-friendly "Enviro-Zones" which teach children and families how they can make a difference for clean water and a healthy environment. Work as a team or individual to answer four kid-friendly questions, get a passport stamp in each zone, and receive a fun prize. Kids can also take part in the popular Butterfly & Bug Costume Parade, participate in a scavenger hunt, visit our insect zoo, go on a hay ride and dance to music by Miss Amy, a kid's musical fitness entertainer. Live music, local food & artisans! Visit our website to purchase tickets for discounts! Link
---
August 16th from 11am-7pm.
The Seaport will host a dozen gourmet food trucks from all over the region to bring a flavorful food blast that will satisfy every taste bud. Live music all day to keep you dancing and working up a healthy appetite. You definitely do not want to miss this one-day only event! Load the family in the car and set the GPS for the Tuckerton Seaport. Link
---
FEATURED SUMMER FUN
FIELD STATION: DINOSAURS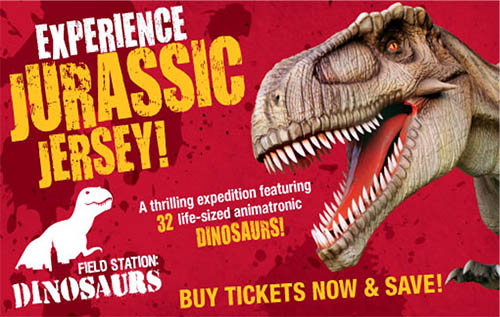 Field Station: Dinosaurs, the thrilling dinosaur expedition where families can get up-close with 32 life-sized animatronic dinosaurs, opens for their third season. Families can enjoy interactive shows starring a 15-foot juvenile T-Rex, game shows to test your dinosaur knowledge, a dig site, the 3D movie Dinosaurs Alive! and hands-on workshops, created with paleontologists and scientists at the New Jersey State Museum. In 2012 Field Station: Dinosaurs was named the Best Local Theme Park by Time Out New York

Read More >>
---
Adventures with Clifford The Big Red DogNow Open!
Board the Birdwell Island ferry and journey to the world of Clifford, America's beloved big red dog with a heart to match. Inspired by the top-rated PBS KIDS® show, the exhibition offers immersive adventures that reinforce
"Clifford's Big Ideas," ten simple life lessons designed to help young children navigate their world, including Share, Play Fair, Believe in Yourself, and Help Others.....

Read More >>
Back To Top
---