Great July Festivals and Fairs for the Whole Family
July is a hot sizzling month filled with fun things to do. To entertain the kids, take a ride at the State Fair in the Meadowlands, check out the horses and animals at the Ocean County Fair or taste some delicious lobster rolls at the Surf & Turf Seafood Festival. Don't forget the colorful QuickChek Balloon Festival where all kids young and old will delight in seeing huge shaped balloons soar high above the sky. Check our calendar for more Festival and Fairs
Now through July 9th
State Fair Meadowlands
Come to the Meadowlands and enjoy a great State Fair experience. Open 6PM weekdays and 2PM Weekends. Fun for the whole family. Over 150 kiddie and thrilling rides, shows, attractions and live music entertainment. Plenty of food and games. Buy your $ tickets. Admission: $8.99/13+, $6.99 12 & under. Mega Pass with Rides $27.99. 1 MetLife Stadium Drive, East Rutherford, NJ. 973-355-5911.

July 4, 2017 - July 8, 2017, Hours Varies
Cumberland County Fair
Fun carnival experience with fabulous rides, food, games, and music entertainment. Monster truck rides, Doc Swan Magician Act, Art Exhibits, Pig Racing and Watermelon Eating Contests. Kids under 3 FREE, Ages 4-9 $3, Ages 10 & Up $5. 3001 Carmel Road, Millville, NJ. 856-825-3820.

July 4, 2017, 10AM-10PM
27th Annual Oceanfest at Long Branch
All day family festival with Children's Magic Show, Balloon Artists, Stilt Walker, Juggling Unicyclist, Costume Characters and Sand Sculptures. Stroll Long Branch's famous beachfront, take in the wonderful views, enjoy dance performances and musical acts. Sample food from vendors and check out various crafters. Night time Fireworks show. 1 Ocean Blvd, Long Branch, NJ 732-222-0400.

July 7, 2017 - July 9, 2017
Anglesea Blues Festival & New Jersey State Barbecue Championship
FREE Admission. 3 Day Open Air Festival featuring barbecue competition, cooking demonstrations along with tasty food and beverages. The Anglesea Blues Festival features blue national and regional blues musicians. Come and listen to some great live entertainment. Great family fun and wonderful music for the whole family. 201 New Jersey Ave, North Wildwood, NJ. 609-523-6565.

July 8, 2017, 10AM-5PM
Blueberry Bash - Terhune Orchards
Celebrate all things "Blueberry". Pick Your Own Blueberries on our 2 acre farm. Fun for all ages. Enjoy some good old country music 12PM-4PM. Puppet show by Tucker's Tales Puppet Theatre Noon and 1:30PM. Hop on a tractor wagon ride through lush orchards and fields. Lots of Blueberry treats - muffins, jams, salsas, pies and drinks. 330 Cold Soil Road, Princeton, NJ. 609-924-2310.

July 8, 2017, 10AM-2PM
5th Annual Wildwood Crest Sand Sculpting Festival
Features an amateur sand sculpting contest and amazing sand sculpture designs right on the beach. Prizes awarded. For entertainment: live music on the beach, a magic show, beach games and more. Bring the whole family out! Heather Road Beach near Wildwood Crest Beach Pier, Wildwood Crest, NJ. 609-523-0202.

July 12, 2017 - July 16, 2017 [Weds & Thurs 5PM-11PM, Fri & Sat Noon-11PM, Sun Noon-10PM]
15th Annual Freedom Fest State Fair
Enjoy carnival rides, entertainment, attractions, games and fair food. See WWE Stars Ryback, Cody Rhodes & Hornswoggle wrestle on July 14th. Exciting activities include a magic show, live animals, racing pigs, petting farms and much more. Saturday night Fireworks. FREE Admission kids under 36 inches. All other $10/$15. Horse Park of New Jersey, 626 Route 524, Allentown, NJ. 609-610-0910.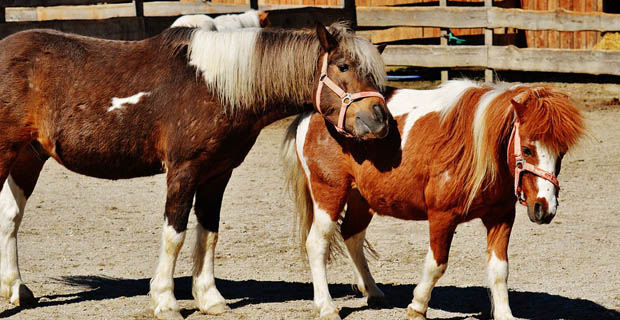 July 12, 2017 - July 16, 2017, Hours Varies
Ocean County Fair
4-H and animal events, rides, food and vendors. Exotic and domestic animals, and pony rides coming to the fair. Horse show events and pig races. Different live musical acts and comedy variety show each night. Kids under 10 FREE. All others $8. Robert J Miller Airpark, Route 530 and Mule Road, Berkeley Township, NJ. 732-914-9466.

July 15, 2017, 12 NOON-6PM
Summer In The Street
Family Fun Day in Tom's River. Featuring Kids games, inflatable rides, face painting, sand art and more. Live entertainment with local bands. Watch various street performers. Many food vendors and crafters. FREE Admission and FREE Parking. Washington Street, Tom's River, NJ. 732-341-8738.

July 15, 2017 - July 16, 2017
13th Annual Celtic Festival
Celebrate traditions of the Celtic Highlands. All day live music entertainment. Interactive demonstrations. Village's restored historic buildings will be open. 720 US Route 9, Cape May, NJ. 609-898-2300.

July 15, 2017 - July 16, 2017
Surf & Turf Seafood Festival
Great 2 day family fun festival for all seafood lovers. Enjoy lobster rolls, shrimp, clam chowder and more seafood delights from the best seafood vendors around. Sunday Kids games, activities, clowns, face painters, pony rides and bounce house. 12 & under FREE, All others $5. Monmouth Park, 175 Oceanport Ave, Oceanport, NJ. 732-222-510.

July 18, 2017 - July 22, 2017, Various Opening Hours to 11PM
Burlington County Farm Fair
Farm Fair is here. Horses, cows, rabbits, chickens, sheep, goats and other animals are on display each day. Most of these are shown by 4-H members who hope to win a blue ribbon. Daily horse shows. Old steam engines and antique farm equipment on display. Children can be a farmer for a day. Bubble ball games, Fireball Mountain laser tag, Children's Scavenger Hunt. Don't forget to visit the Burlington Bookmobile. 1990 Jacksonville-Jobstown Rd, Springfield Township in Burlington County, NJ. 609-784-8369.

July 19, 2017 - July 23, 2017, Hours varies
Morris County 4-H Fair
4-H achievements and activities. Amusement rides, pony rides, hay rides, petting zoos, watermelon eating contest, cake decoration and dress a pet contest. Fireworks show. FREE Admission. Chubb Park, Route 24, 1/2 mile West of Route 206, Chester, NJ. 973-285-8301

July 20, 2017 - July 22, 2017 [Thurs & Fri Noon-9PM, Sat 10AM-10PM]
Cape May County 4-H Fair & Chicken Bar-B-Que
FREE Admission. Great family fun with animal activities and events. Livestock and equestrian shows, vendors, pony rides and a farm market. Children's Discovery Farm and a 4-H Color Fun Run. Maker space - learn to make, create and craft projects. Chicken BBQ starts at 5PM nightly. 355 Court House South Dennis Road, Cape May, NJ. (609) 465-5115.

July 26, 2017 - July 30, 2017, Hours Varies
43rd Annual Monmouth County Fair
Something for everyone. Rides, Racing Pigs, Wildlife Show, Photo Booth, Honey Demonstration, Musical Acts and Fireworks. Home and Garden Competition for children and adults - in Crafts, Canning, Vegetables, Baked Goods, Flowers, Art and Photography. East Freehold Showgrounds on Kozlowski Road, Freehold. 732-842-4000.

July 27, 2017 - July 30, 2017
Gloucester County 4-H Fair
South Jersey star attraction. 4-H shows featuring Sheep, Dairy, Poulty, Hog, Rabbit and Small Animals. Dairy Princess Pageant. Horse shows and competition. Exhibits, displays and contests. Daily rides and games, magic shows, musical acts, baby parades, and craft exhibits. Nightly Open BBQ. $10 Donation per Car/Good for all 4 Days. 275 Bridgeton Pike (Route 77), Mullica Hill, NJ. 856-307-6450 x3.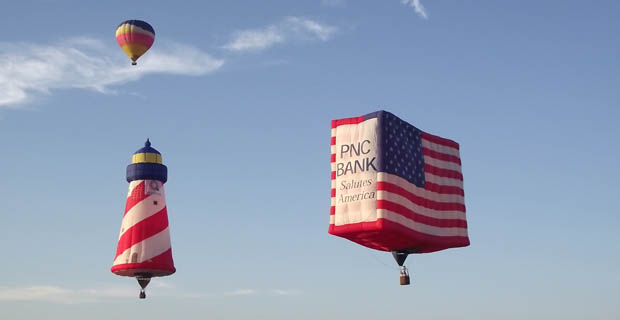 July 28, 2017 - July 30, 2017
QuickChek Festival of Ballooning
Summertime hot air balloon and music festival. Over 100 special shape and sport hot air balloons. Great family entertainment, musical concerts, hundreds of vendors, tasty food, fireworks, balloon glow and much more. Don't miss Laurie Berkner (Queen of children's music) - performing the 1st ever concert for children on opening day Fri. July 28th at 1:30PM. Want to soar? Take a hot air balloon ride. Admission & Tickets $. Solberg Airport, 30 Thor Holberg Rd, Readington, NJ. 1-800-HOT-AIR-9.

July 28, 2017 - July 30, 2017
XPoNential Music Festival
Held in Wiggins Park on Camden's Waterfront. Featuring up and coming music artists heard on WXPN 88.5FM Philadelphia - Amos Lee & Friends, Arkells and Davy Knowles among others. Family friendly activities. Access Camden's Childrens Garden. Admission and Tickets $. 2 Riverside Drive, Camden, NJ.

July 29, 2017, 8:30AM-2PM
Summer Fest at Rutgers Gardens
All ages welcomed - kids and adults. FREE Admission. Experience the Jersey Gardener life. Enjoy a horticulture learning and fun. See our organic garden and student run farm. Learn canning and pickling techniques. Rutgers University, 112 Ryders Lane, New Brunswick, NJ. 732-932-8451.

July 29, 2017 & July 30, 2017 [ Sat 10AM-8PM, Sun 10AM-4PM]
99th Annual Mercer County 4-H Fair
Held at Howell Living History Farm. Featuring animal shows and exhibits, homemade ice cream, hay rides, pony rides, music, magic shows, and farm tours. FREE Admission and Parking. 70 Woodens Lane, Lambertville, NJ. 609-989-6833.

July 29, 2017 - August 5, 2017
Warren County Farmers' Fair and Hot Air Balloon Festival
Entertainment for the whole family. Watch tractor pulls, mud bogs, demolition derby, hay show, livestock barn, art expo, flower & herb show. Kids contests with Jello eating, Potato Sack Race, Butter Sculpting and Pie Eating. Carnival rides, music bands, baby contests and much more. See colorful and festive hot air balloons soar above the sky. Balloon rides available. Kids 5-12 $4, Under 4 FREE, Adults $7. Warren County Fairgrounds, North Gate County Road 519, 1350 Strykers Rd, Phillipsburg, NJ. 908-859-6563.