Dear Friends,
I think it's time to be honest. At the top of my New Year's resolution list, I had vowed to get into better shape in 2013 - but I've failed miserably. I always seem to have an excuse ready for not heading out for that walk or bike ride, so now four months later, I'm caught in a mean cycle of excuses (too much housework, homework, laundry, and shopping to do), frustration (why can't I get myself motivated?) and lethargy (I'm too tired, anyway), which leads to more excuses, frustration and lethargy.
Finally, though, the weather is warming up and I'm truly ready to stop wallowing in self-pity and jump-start my exercise routine. And making it easier is my steadfast desire to keep the kids active. I'm not good at sitting at home on the weekends and letting them get sucked into a computer or video game - so I've started a kid-friendly bucket list and jotted down a few ideas that will not only be getting all of us out of the house, but also get me moving. On the list already: walk the path at Field Station Dinosaurs and step back in time 90 million years; hike one of the boardwalk trails and look out for water birds at the Meadowlands Environment Center; jump and bounce on an Tuesday early evening at Rebounderz (I've heard it's empty then!); enjoy a weekend of endless activities at Woodloch Pines!
Perhaps it's not exercise in the truest form, but we are moving and we are together. It's a start.
Enjoy the warm weather!
The NJ Kids Team
---
This Week: North Jersey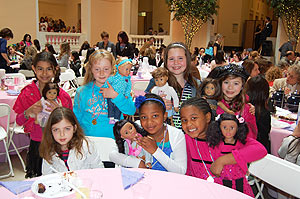 American Girl Fashion Show @ The Newark Museum
Sat April 6 - Sun April 7
The tenth annual American Girl Weekend will soon be here. Proceeds from the two-day event are used to support children's programs and exhibitions at the Museum. The Weekend is also an opportuni... Newark. Read More >>
The Velveteen Rabbit @BergenPAC
Sat April 6
The journey of the rabbit and boy shows us the meaning of friendship, the importance of long lasting relationships, and the value of knowing how to love and be loved. 4pm. Englewood. Read More >>
Essex County Cherry Blossom Festival
Sat April 6
Race through the Park in the Cherry Blossom Challenge, a competitive NJ tradition, or cheer on the cyclists while enjoying a day in the fresh spring air. Bloomfield. Read More >>
Casey Carle Bubblemainia @ BergenPAC
Sun April 7
It's a soapy spectacular as pre-eminent bubble artist Casey Carle brings his act to BergenPAC - he's bubble consultant to Cirque du Soleil and now you get to see why! Loaded with visual comedy, quick ... Englewood. Read More >>
Concert of Broadway Stars Gala for Skyline Theatre Company
Sun April 7
The concert will feature performers from Broadway shows singing an all Rodgers and Hammerstein program at the Fair Lawn Community Center! The ticket price includes a tasting reception prior to the pe... Fair Lawn. Read More >>
---
This Week: Central/South Jersey


Diesel Train Operates for the Public at Allaire State Park
Saturday April 6
Founded in 1952, the New Jersey Museum of Transportation, Inc. Pine Creek Railroad is one of the oldest continually operating narrow gauge steam preservation railway exhibits in the country. Take a ride using a diesel locomotive on a historic railroad. $4 per person. Read More >>
Frogfest & Best-Dressed Frog Contest at Cape May Point State Park
Sunday April 7
Program starts at 1 pm. Guided hike; bring water, bring snacks. Join them for a frog friendly puppet show, lessons, games and crafts about frogs. Bring a dressed up toy frog for the Best-dressed frog contest. ADA accessible. Cost:FREE; donations or donations of juice and cookies appreciated; registration required by calling (609) 884-2159. Read More >>

Bowl For Kids Sake with the Big Brothers Big Sisters of Ocean County
Sunday April 7
Big Brothers Big Sisters of Ocean County will hold their 13th Annual Bowl For Kids' Sake Event at Playdrome in Toms River. Bowl on your own or form a team of families members, friends or co-workers and help support BBBSOC's youth mentoring programs and help Ocean County kids. Another Bowl For Kids Sale event takes place on Sunday, April 14 at Thunderbird Lanes in Manahawkin. Read More >>

Free Kids Cooking Class with Veggiecation in Red Bank
Wednesday April 10
It is the mission of Veggiecation to promote and educate communities on the health benefits of vegetables and how to prepare them in simple, unique, affordable, and, most importantly, delicious ways. Veggiecation holds monthly healthy cooking classes at Whole Foods Markets. Kids will prepare two recipes with a Veggiecation instructor and receive coloring pages as well as recipes to take home. This month's recipes are Raw Asparagus Pesto and a Speckled Salad. Read More >>

National Geographic Little Explorers: Sharks at Pottery Barn Kids
Saturday April 13
They are bringing a science museum experience to their stores with a celebration of oceans. Kids will learn about sharks and other ocean creatures through hands-on activities, quizzes, songs, and more. Cost: Free but registration is required. Read More >>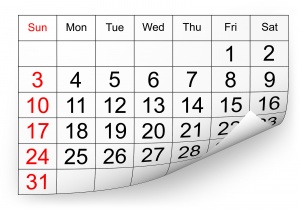 Click here for more Family Fun Events
Back To Top