Take the Kids Out to Fun Festivals & Fairs This June
The weather is warm, the sun is out and the Jersey spirit is in the air. The kids are winding down from the school year and parents are thinking about what to do for some entertainment. June is an exciting month for festivals, fairs and special events. From Hoboken musical concerts to the Jersey shore Shark Fest, it's a wonderful time to take the kids out and experience some great family fun.
June 14, 2017, June 21, 2017, June 28, 2017
Sandy Hook Beach Concerts - Sandy Hook NJ
If you're around the Sandy Hook area, come to Beach E and listen to Brian Kirks & The Jirks June 14, The BethAnne Clayton Band June 21st, and The Moroccan Sheepherders June 28th. All concerts start at 6PM. FREE. Sandy Hook Beach E. 732-291-7733
June 15, 2017 - June 18, 2017
Tri-County Fair - Rockaway NJ
Morris area fair with exciting carnival attractions, rides, games, live music with local talent and spectacular fireworks. Old time car show. World famous Frisbee Dog team. Great family fun on 107 acres. FREE Admission and Parking. Rides extra $. Christ Church located at 140 Green Pond Road, Rockaway, NJ 07866 – Exit 37 off of RT-80.
June 17 & 18, 2017, June 24 & 25, 2017
Alstede Farms- Chester NJ
Go and pick Strawberries at Alstede's Annual Strawberry Festival. Saturdays and Sundays through June 25th. Enjoy and eat all things strawberries. Plenty of farm family fun. 1 Alstede Farms Lane, Chester NJ. 908-258-6245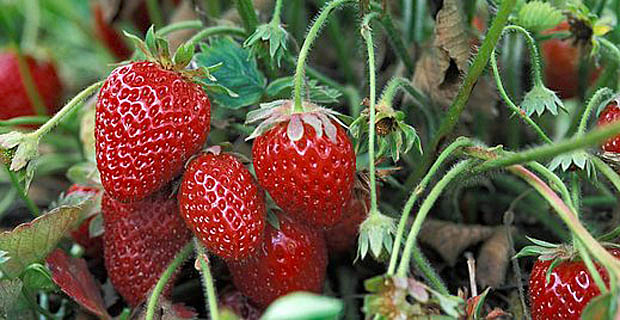 June 17, 2017, 10AM-4PM
Pony Up Festival - Gladstone NJ
Introduces Dads, Moms and Kids to the world of horses and model horses. Exciting Family Fun, get hands on with horses. Buy your $ tickets. U.S. Equestrian Team Headquarters (Just off Route 206), 1040 Pottersville Road, Gladstone, NJ. 1-800-413-3348.
June 17, 2017
Shark Fest - Atlantic Highlands NJ
Sharks sharks sharks!! Shark themed FREE family fun event for kids. Crafts, vendors, contests, games, food and live music. SHARKSTRAVAGANZA show for kids - hear shark stories and watch shark footage. Kids learn to fish and sharpen their skills. 2 Simon Lake Drive, Municipal Harbor Marine, Atlantic Highlands NJ. 732-787-4275.
June 18, 2017, 10AM-5PM
Nutley Father's Day Street Fair - Nutley NJ
Over 100 exhibitors, kiddie rides, fun games, pony rides and great food. FREE. Live entertainment throughout the day. 300 Franklin Avenue, Nutley NJ.
June 19, 2017, June 26, 2017, 5:30PM-9PM
Carnival on the Lawn - Cape May NJ
Monday nights at Congress Hall - the whole family is invited. The Lawn transforms into a carnival festival with booths, carnival hosts, games for all ages, face painting, balloon twisting, food, treats, and more! Congress Hall, 200 Congress Place, Cape NJ. 888-944-1816.
June 20, 2017, 7PM
Family Fun Night - Hoboken NJ
FREE outdoor performance for the whole family. Erin Lee & the Up Past Bedtime Band. Shipyard Park, located at 13th Street and McFeeley Drive. Hoboken NJ. 201-420-2000 ex. 5100.
June 21, 2017 - June 25, 2017 ----- [Wed 6PM-10PM, Thurs-Sat 6PM-11PM, Sun 4PM-10PM]
16th Annual Parish Festival - Annadale NJ
Hunterdon County's premier event - the 16th Annual Parish Festival. To be held on the grounds of Immaculate Conception Church. Will feature rides, games, family entertainment, radio station appearances, plenty of food and raffles. Don't miss 2 days of fabulous fireworks. 316 Old Allerton Road, Annadale, NJ. 908-735-7319.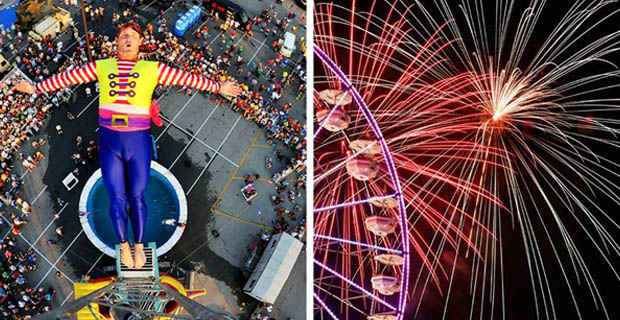 June 22, 2017 - July 9, 2017
State Fair Meadowlands - East Rutherford NJ
Come to the Meadowlands and enjoy a great State Fair experience. Open 6PM weekdays and 2PM Weekends. Fun for the whole family. Over 150 kiddie and thrilling rides, shows, attractions and music entertainment. Plenty of food and games. So much to see and do. Buy your tickets. Admission: $8.99/13+, $6.99 12 & under. Mega Pass with Rides $27.99. 1 MetLife Stadium Drive, East Rutherford, NJ. 973-355-5911.
June 24, 2017 & June 25, 2017, 11AM-5PM
Baymen's Seafood & Music Festival - Tuckerton NJ
25th Annual Baymen's Seafood & Music Festival. Enjoy delicious Jersey fresh clams, crabs, scallops and shrimp from the finest local seafood purveyors. Enjoy crafters, family activities, demonstrations, boat builders and decoy carvers. $10/adult, $5/child 5-12, FREE under 5. Event admission includes access to the Seaport's 40 acres of family fun. Tuckerton Seaport, 120 West Main Street, Tuckerton, NJ. 609-296-8868.
June 24, 2017, 8AM-10PM
Beachstock - Margate NJ
All day FREE big beach festival for the family. Bring mom, dad, kids, grandparents. Featuring South Pacific Island Dancers, Hula Dancing, Samoan Knife Dance, Just for Kids from 1PM-4PM: kid's stage, kids entertainment and activities - hula hoop contest, treasure hunts and much more. Huntington Avenue Beach 8100 Atlantic Ave Margate City, NJ.
June 24, 2017 & June 25, 2017, 10AM-4PM
34th Annual Blueberry Festival - Brown Mills NJ
Whitesbog blueberry festival - Blueberry picking, wagon rides, live bands, craft vendors, blue berry pie eating contest for kids, blueberry cakes, family field games, antique tractor show, painting and dancing. Whitesbog Preservation Trust, 120 West Whitesog Road, Brown Mills, NJ. 609-893-4646.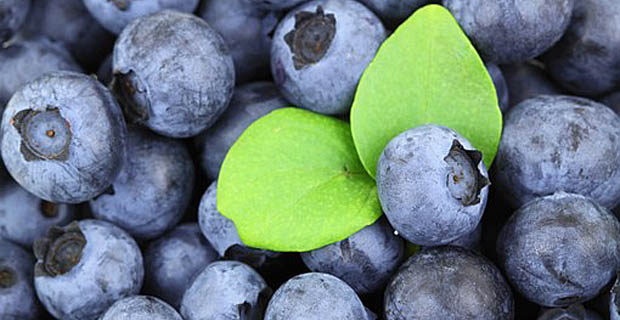 June 24, 2017, 11AM-8PM and June 25, 2017, 11AM-6PM
Bradley Beach Lobster Fest on the Beach - Bradley Beach NJ
FREE Event. Whole Lobsterfest, fresh seafood and delicious specials. Children's activities including water slide, rides, face painters and sand art. 200 craft vendors. 6 live bands. 500 Ocean Avenue, Bradley Beach, NJ. 732-897-1111.
June 24, 2017, 7:30PM
Summer Concert Series: The Chatterband - Wildwood Crest NJ
Nine piece band with a great horn section. Appropriate for all ages. FREE. Bring a chair or blanket. Centennial Park, Fern Road and Ocean Avenue, Wildwood Crest NJ. 609-523-0202.
June 27, 2017, 7PM
Family Fun Night - Hoboken NJ
FREE outdoor performance for the whole family - Music Together. Shipyard Park, located at 13th Street and McFeeley Drive. Hoboken NJ. 201-420-2000 ex. 5100.
Click here for more Festival and Fairs
Back To Top