Let's Get Going..Hooray For May Festivals and Fairs
The month of May marks the beginning of awesome sun filled days, perfect for family friendly outdoor street festivals. From food trucks to Fairy and Pirate Festivals and to the annual Pork Roll Festival... GO!
Spring Fling Carnival (Fairlawn NJ)
May 5, 2017 - May 7, 2017
Full-scale Spring Fling Carnival with professionally operated rides. Booths featuring popular games of chance. Great prizes! Carnival food and novelties. Free parking. Live music throughout the weekend! Featuring local rock bands! Thomas Jefferson Middle School, Merlot Ave & Philip St, Fair Lawn NJ.
Chester Food Truck Fest
May 6, 2017 11am-7pm
25 Fabulous Food Trucks with delectable delicacies to WOW even the fussiest foodie! Food, Fun, Live Music and Great Kids Activities! Vendor Village. Stroll Chester's charming, brick-lined sidewalks with over 80 specialty shops. Municipal Field, Main Street in Chester NJ.
Secaucus 7th Annual Green Festival
May 6, 2017 10am-4pm
Secaucus' Green Festival provides environmental activities for children, music, pontoon boat rides, live animals, hourly educational presentations. Over 50 food and green product vendors. 5000 Riverside Station Boulevard, Secaucus NJ.
Westfield Spring Fling
May 7, 2017 10am-5pm
Enjoy kids zone with rides and activities at the Westfield Spring Fling. Non-stop entertainment with music, food and shopping. Downtown Westfield NJ.
SPIRIT of the JERSEYS State History Fair @ Monmouth Battlefield State Park (FREE)
May 13, 2017 11am-5pm
Spirit of the Jerseys will feature five centuries of NJ's history will be represented by exhibitors and reenactments. The centennial of the first World War will be commemorated with several special programs. Favorite activities will return including 19th century baseball, plowing demonstrations, period music, and historical figures from NJ's past. 16 Business Route 33, Manalapan Township NJ.
Fairy and Pirate Festival (Budd Lake NJ)
May 20, 2017 10am-2pm
Budd Lake's Fairy and Pirate Festival features kid friendly activities for families and their favorite little fairies and swashbuckling adventurers! 30+ vendor booths, dance performances, sword fighting demonstrations, pony rides, bounce houses, food for sale, and more! 30 Flanders Rd, Budd Lake NJ.
5th Annual Eco Fun Fest - Unity Charter School
May 20, 2017 1pm-4pm
Eco Fun Fest featuring Reptile Show With Rizzo's – Planet Friendly Games – Giant Slide - Dunk Tank – Face Painting – Live Music- Arts And Crafts. 1 Evergreen Place, Morristown NJ. FREE for adults and kids under 5. Children $15 at door.
The Asian American Heritage Festival of New Jersey at New Jersey Convention and Exposition Center (FREE)
May 21, 2017
This Asian Heritage Festival will feature Asian American entertainment, food and shopping. Bollywood celebrities. Talent competition - Dance, Music, Singing, Live Band. Free medical checkup, and kids play area. 97 Sunfield Ave, Edison NJ.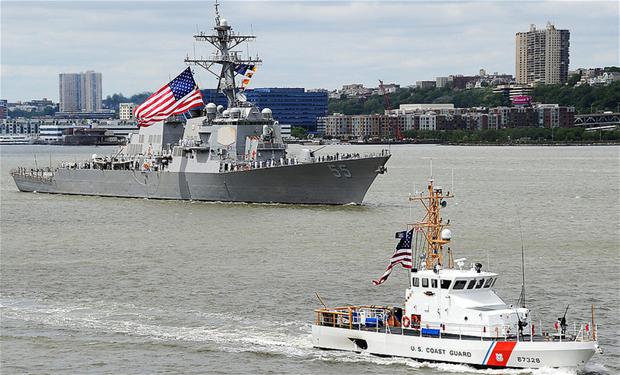 Fleet Week New York
May 23-30, 2017
Come meet Sailors, Marines and Coast Guardsmen, ship tours, performances and more during Fleet Week New York. Check schedule and locations. New York Harbor, New York City.
50th Annual African American Heritage Festival
May 26-29, 2017
This African American Heritage Festival Feature carnival rides, giant and historic balloons, ethnic garb, pony rides, celebrities, college fair, health pavilion, vendors, live entertainment and much more! Downtown Newark NJ.
International Kite Festival in Wildwood (FREE)

May 26-29, 2017 Noon - 11pm
The largest kite festival in North America will feature kite makers from around the world! Festivities follow with the opening of the kite sales tent and the 9 p.m. illuminated kite fly. East Coast Stunt Kite Championships on the beach Saturday and Sunday, beginning at 9 a.m., as well as kite workshops and family games. World Indoor Kite Competition on Monday. Rio Grande Avenue Beach and inside the Wildwoods Convention Center NJ.
NJ Renaissance Faire
May 27, 2017 - June 11, 2017
Your place to be, the NJ Renaissance Faire. Entertainment, 60 eclectic merchants, sword fighters, dancers, musicians, comedians, jugglers, acrobats, magicians, fire breathers, sword swallowers. 1195 Florence Columbus Road, Bordentown NJ.
The 4th Annual 2017 Trenton Pork Roll Festival
May 27, 2017 10am-7pm
The Trenton Pork Roll Festival - truly a unique family-friendly food and music celebration. Food and Merchandise Vendors. Music Stage (all day), Entertainment and Children's Events. Pork Roll Recipe Contest and Awards, 2017 Pork Roll Queen Pageant and Crowning and more! Children under 10 FREE. All others $10 per ticket. 100 S Broad St, Trenton NJ.
2nd Annual Fleet Week at Liberty State Park
May 28, 2017
Come enjoy Fleet Week at Liberty State Park. Featuring: U.S. Navy (USN) Parachute Team, The Leap Frogs, USN Dive Tank. Navy Band Northeast performance. U.S. Coast Guard (USCG) Silent Drill Team performance. U.S. Marine Corps Battle Color Detachment performance. Military static displays, kids activities and much more. 1 Audrey Zapp Dr. Liberty State Park, NJ.