Fall Into Great Oktoberfests and HarvestFests
Fall is a wonderful season to bring the whole family out to enjoy some great fairs. The air is crisp and the colorful leaves are truly a delight. Plenty of Oktoberfests and HarvestFests to choose from. We've highlighted some of our favorites below.

4th ANNUAL SADDLE BROOK UNICO STREET FAIR
October 1, 2017 10AM-4PM
Good food, music, rides, games for all. Market Street between Westminster & Mayhill, Saddle Brook NJ.

17TH ANNUAL PUMPKIN FESTIVAL – WHIPPANY
October 1, 2017, 12-5PM
Train ride and Fall activities. Climb aboard the Pumpkinliner train. Walk among pumpkins, corn shocks and scarecrows. $ Admission / Train. Whippany Railroad Museum, 1 Railroad Plaza, Whippany NJ.

CALDWELL STREET FAIR 2017
October 1, 2017, 12-5PM
Giant street fair featuring great rides, entertainment, music, arts & crafts, ethnic and regional food. Downtown on Bloomfield Ave, Caldwell NJ.

FESTIVAL OF LIGHTS DIWALI 2017
October 1, 2017, 12-6PM
Celebrate Indian Cultural & Folk Dances, live music and performances - think Bollywood, plenty of children's activities and great food. Not to be missed! Exchange Place, Grundy Pier, Jersey City NJ.

SOMERVILLE FALL STREET FAIR 2017
October 1, 2017, 11AM-5PM
Bring the whole family. Traditional street fair with games, music, food and street vendors. Main Street, Somerville NJ.

DEERFIELD TOWNSHIP HARVEST FESTIVAL 2017
October 5-8, 2017
Family Night Oct 6th, 5PM-10PM
Family fun with amusement rides, food & games. Musical acts - Heroes of Rock and Chase Bryant. Children's activities include jugglers, stilt walkers, BMX Bike Show, pony Rides and much more! 678 Morton Ave, Bridgeton NJ.

ITALIAN STREET FESTIVAL 2017 – SEASIDE HEIGHTS
October 6-8, 2017
Weekend celebrating Italian culture, performances, food and a Columbus Day parade. Arts, crafts and musical entertainment. Grant Ave, Seaside Heights NJ.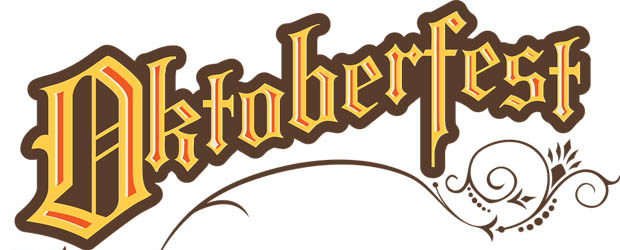 1ST ANNUAL OKTOBERFEST 2017 - NEW BRUNSWICK
October 7, 2017, 12-5PM
Celebrate Oktoberfest and the Fall Harvest season. Local fare, live music and dancing. Children's area with pumpkin decorating, balloon animals and face painting. George St, New Brunswick NJ.

HOMETOWN HARVEST FAIR 2017
October 7, 2017, 10AM-4PM
Bring in Fall - fun day full of family fun, live music and performances, kids rides in a special kids zone, arts, crafts and delicious food. North Main Street/Rt. 33, Hightstown NJ.

CRANBERRY FEST 2017
October 7-8, 2017, 11AM-5PM
Stroll along Bordentown's downtown area. Featuring Arts & Crafts, expanded Family Kids Zone, Live Music, Snacks and Food. Farnsworth Avenue, Bordentown City NJ.

OKTOBERFEST AT HISTORIC SMITHVILLE
October 7-8, 2017, 10AM-5PM
Join in the Oktoberfest festivities – crafters, live music and tasty food. Village Greene, Smithville NJ.

5TH ANNUAL DUNELLEN HARVESTFEST
October 8, 2017, 11AM-4PM
FREE Admission for all. Live Music, Crafters, Pumpkin Contests, Apple Pie Contests, Carriage Ride and more! Washington Park on Washington Ave, Dunellen NJ.