Top 2019 NJ Easter Egg Hunts and Meet the Easter Bunny
This Easter is full of fun things to do with kids in New Jersey. Take a look at our list of the best events this April in date order. These are open to anyone. Our picks are filled with Bunny Breakfasts, Egg Hunts, Train Rides, Bunny Photo Ops and more! Also check with your local town municipality, as they may hold Easter Egg hunts for town residents only. Check our NJ Kids calendar for additional 2019 Easter events.
Easter Bunny Photo Time At Simon Mall Properties
Meet the Easter Bunny for pictures and photos. This run from March 29, 2019 through April 20, 2019. Customers may book reservations ahead of time to skip the line.

• Livingston Mall, 112 Eisenhower Parkway, Livingston, 973.994.9391
• Menlo Park Mall (starts Mar 22), 55 Parsonage Rd, Edison, 732.549.1900
• Newport Centre, 30 Mall Dr W, Jersey City, 201.626.2025
• 3320 US Highway 1, Lawrenceville, 609.799.8130
• The Shops at Riverside, 390 Hackensack Ave, Hackensack, 201.489.0151
Whippany Railway Museum 27th Annual Easter Bunny Express
Hop aboard with the Easter Bunny. Take a fun 45-minute Easter Bunny Express round trip train ride along the Morris & Erie Whippanong Trail. The train departs on the hour from 1pm to 4pm. Purchasing tickets online in advance recommended. 1 Railroad Plaza in Whippany, 973.887.8177. This runs on select Saturdays and Sundays April 7, 13, 14, 20, 2019.
2019 Easter Egg Hunt in Hoboken
Free. Registration required. This egg hunt will take place Saturday , April 13, 2019 at the Mama Johnson Field (4th & Jackson) in Hoboken. There will be 2 egg hunts, from 10am-11:30am or 1:30pm-3pm. Hudson County Easter Egg hunt with over 33,000 Easter eggs. Take photos with the Easter Bunny, face painting, crafts, and games. 2 time slots - morning and afternoon hunt for kids 10 and under.
Eggstravaganzoo 2019
Free event on Saturday April 13, 2019 from 10am-2pm at the Cape May County Park and Zoo. on Bring your camera, meet and take pictures with the Easter Bunny. Educational displays, scavenger hunt, crafts and live animal encounters. Don't be late - Easter Egg Hunt in the park from 10am to 10:10 a.m.
Cha! Cha!'S Egg-Cellent Easter Adventure At Rainforest Café
Ticketed event for Saturday April 13, 2019. Have breakfast with the Easter Bunny from 8am-10am. Visit with the East Bunny and Cha Cha! Easter Egg Hunt and goodie bags for kids. Menlo Park Mall, 55 Parsonage Rd, Edison, 732.452.0011.
Delaware River Railroad Easter Bunny Train Ride And Egg Hunt
Ride the Easter Bunny Train and visit with Mr. E. Bunny on the train on April 13,14, 20, 2019. Ride along the scenic Delaware River, leaving from Phillipsburg and arriving at Lime Kilns. In front of the Lime Kilns will be an Easter Egg Hunt. Jugglers and music on train. 100 Elizabeth St, Phillipsburg.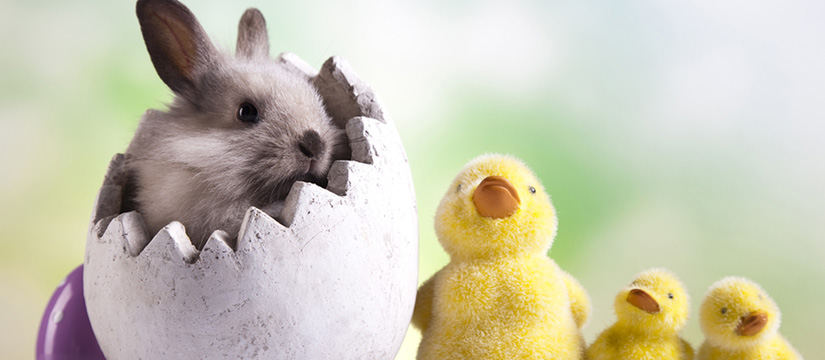 Egg Hunt at Jenkinson's Boardwalk
Dig for eggs! Annual Easter Egg hunt on the beach. Open to kids up to 10 years old. This will take place Sunday April 14, 2019 at 1pm sharp at 300 Ocean Ave, Pt. Pleasant Beach.
Easter Egg Hunt at Seaside Heights
Free Easter Egg Hunt on the beach at Seaside Heights on Sunday April 14, 2019 at 1pm (Seaside Heights Beach & Boardwalk). Over 15,000 pastel eggs filled with prizes.
Annual Easter Egg Hunt at Liberty Hall Museum
Join us on Saturday April 20, 2019 from 4pm-5:30pm for an egg-cellent adventure. Children will explore the grounds of Liberty Hall, searching for plastic eggs hidden throughout and filled with holiday treats. A surprise visit from the Easter Bunny caps off the event. Reservation required. 1003 Morris Avenue, Union, NJ, 908.527.0400.
Easter Egg Hunt at Adventure Aquarium
Saturday April 20, 2019 from 8am-9:30am for a first ever egg hunt. Get early access to the aquarium, join in some fun Easter egg fun, and enjoy free cookies. For children 12 and under. Ticketed event. 1 Riverside Drive, Camden, NJ, 844.474.3474.
Ridgewood Easter in the Park
Open to all. Easter celebration at Memorial Park at Van Neste Square in Ridgewood on Saturday April 20, 2019. The Easter Bunny arrives at the Park at 11am. Families can take pictures with the Easter Bunny from 11am-2pm. Ben & Jerry's Easter Egg Hunt for 4 to 7 year olds at 11:15am.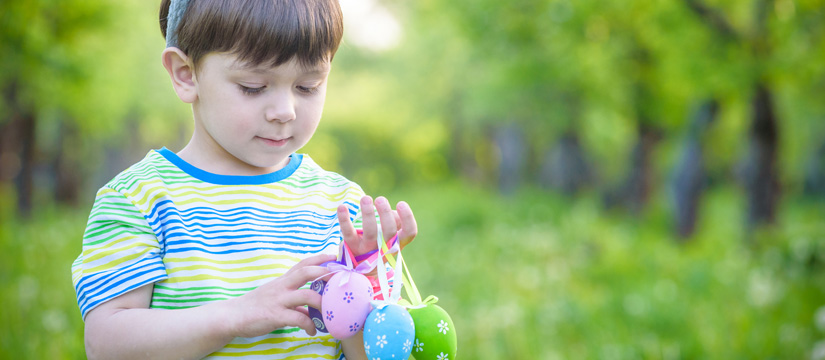 Easter Bunny Breakfast At Sahara Sams
Enjoy a breakfast buffet with the Easter Bunny before a day of splashing! Join us on Saturday April 20, 2019 or Sunday April 21, 2019 from 9am to 10am. Snap some selfies photos with the bunny. Kids will receive candy filled goodie bags. Sounds excellent! Add-on ticket, must be purchased in advance. Not available at the door. 535 NJ-73, West Berlin, NJ, 856.767.7580
Easter Egg Hunt and Festival at The Historic Village at Allaire
Annual Easter Day fun for the whole family on Saturday April 20, 2019. Over 15,000 eggs, the hunt will group by age. Preregistration recommended for this ticketed event. There will be music, storytelling, balloon animals, costume characters, egg toss, games, and the Easter Bunny will be hopping around. 4263 Atlantic Avenue, Wall Township NJ.
Easter Egg Hunt at Diggerland
Come Diggerland's Easter Egg Hunt on Sunday April 21, 2019 at 12pm. Over 4,000 eggs hidden in Easter Egg patches at Diggerland. Every egg has a prize. Hunt for kids 12 & under. Admission ticket required. 100 Pinedge Drive, West Berlin, 856.768.1110
Easter Parade at Jenkinson's Boardwalk
Join us for the annual Easter Day parade at Jenkinson's Boardwalk in Point Pleasant Beach on Sunday April 21, 2019 from 1pm-2pm. Categories: Cutest Boy, Cutest Girl, Float, Multiples, Bonnet.
Easter at Morey's Pier in Wildwood
Easter Day celebration at Morey's Pier on Sunday April 21, 2019 from 12pm-25pm. There will be an Easter Egg contest, meet the Easter Bunny, and strolling entertainment.
Easter Sunday Celebration At Imagine That!
Must buy tickets in advance. Come meet the Easter Bunny from 10am-2pm on Sunday April 21, 2019. Photo opportunities and parade. Stay & play until 2pm. All paid children receive an Easter plush. No admission at door. 4 Vreeland Rd., Florham Park, NJ.