Top August Festivals and Fairs for the Whole Family
August is here and there is still plenty of summer left! Looking for something to do with the family? Go out and enjoy some wonderful outdoor kid friendly festivals and fairs. Plenty of 4-H fairs, music fairs and food fairs to choose from. Get inspired and see below for some great family ideas.

July 29, 2017- August 5, 2017
Warren County Farmers' Fair and Hot Air Balloon Festival
Entertainment for the whole family. Watch tractor pulls, mud bogs, demolition derby, livestock barn, art expo, flower & herb show. Kids contests with Jello eating, Potato Sack Race, Butter Sculpting and Pie Eating. Carnival rides, music bands, baby contests and much more. See colorful and festive hot air balloons soar above the sky. Balloon rides available. Warren County Fairgrounds, North Gate County Road 519, 1350 Strykers Rd, Phillipsburg, NJ. 908-859-6563.

August 1, 2017, 5PM-9PM
National Night Out At Mennen Sports Arena
FREE annual event sponsored by the Park Police of Morris County and the Morris County Park Commission. Food and drinks, games and giveaways, music and entertainment, child IDs, ice skating and activities. Visit, explore and enjoy police cars, motorcycles, fire engines, ambulances, park police mounted horses, K-9 Units, skill and equipment demos. 161 Hanover Ave, East Hanover, NJ. 973-326-7600.

August 3, 2017-August 6, 2017
23rd Annual Clam Festival
FREE Admission and Parking. Enjoy clams galore!! Great fresh seafood, live music entertainment, contests, crafters, kids games and rides. Fun for the whole family. Huddy Park, 325-329 Bay Ave, Highlands NJ.

August 4, 2017 - August 13, 2017
New Jersey State Fair Sussex County Farm & Horse Show
Old fashioned country fair with lots of food, entertainment and shopping. 6 barns filled with showcase animals. Racing pigs, petting zoo, dinosaur fossils and chainsaw artist. Mudbog, tractor pulls and motorcross. Special kids day event on Aug 4th featuring Rizzo's Reptiles and music by Vernon's BumbleSong. 37 Plains Road, Augusta NJ. 973-948-5500.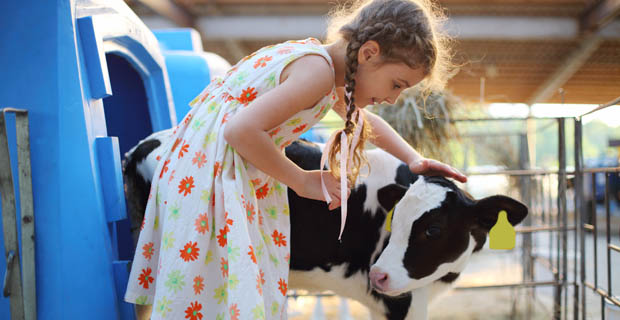 August 5, 2017, 10AM-6PM
Cape May Craft Beer & Crab Festival
All-day festival featuring local and regional craft beers to wash down favorite summer foods ... steamed crabs, pulled pork, crab cakes, shrimp and hot dogs, as well as food from regional vendors. All day music on an outdoor stage. Circus with jugglers and acrobats. FREE Admission to grounds. 1048 Washington Street, Cape May, NJ. 609-884-5404.

August 5-6 and August 12-13, 2017, 11AM-5PM
Peach Festival at Alstede Farms
Love Peaches? Come pick you own peaches from our orchards and fields. Fun family activities - pony rides, tractor train rides, hay wagons and more. Taste some peachy treats - peach pies, muffins, cakes, ice cream and tarts. 1 Alstede Farms Lane, Chester NJ. 908-879-7189.

August 6, 2017, 10AM-5PM
Garfield Street Fair
Come to a giant block party at Midland Ave. Featuring kiddie rides, pony rides, games, petting zoo, face painting and plenty of food. 458 Midland Ave, Garfield NJ.

August 7, 2017-August 13, 2017
Middlesex County Fair
East Brunswick's premier summer event with rides, games, shows, music entertainment, food and much more. This year we will have The Marvelous Mutts with thrilling canines and dogs. Also featuring UWA Elite Pro Wresting with family friendly sports entertainment. $7/adults, $1 ages 3-12, FREE under 3. 655 Cranbury Rd, East Brunswick NJ. 732-257-8858.

August 8, 2017-August 11, 2017
Salem County Fair
FREE Admission. See animals: horses, goats, sheep, pigs and many others. Contests and demonstrations. Children's activities - kids tractor pulls, crafts, pony rides, $10/Car Parking. 735 Harding Highway / Route 40, Woodstown NJ. 856-769-0414.

August 9, 2017-August 10, 2017, Show at 6PM
Pirate Fest at Jenkinson's
Jenkinson's Boardwalk Pirate Fest for the whole family. See pirates strolling the boardwalk. Face painting, balloons, arts and crafts. 6PM Pirate Beach show at South Beach Stage. 300 Ocean Ave, Point Pleasant NJ. 732-892-0600.

August 9, 2017-August 11, 2017, 10AM-10PM
Somerset County 4-H Fair
FREE Admission and Parking. See variety of 4-H projects. Twirling, go karts, rockets, magic, model airplanes, remote control cars, and model trains. 4-H clubs compete and perform. See 4-H animal tents: dairy cows, alpacas, horses, dogs, sheep, goats, poultry, rabbits, and small animals. Arts and Sciences tents will feature exhibits and demonstrations. North Branch Park, Milltown Road, Bridgewater NJ. 908-526-6644.

August 9, 2017-August 13, 2017, 5PM-11PM
41st IAATO Annual Italian Festival
FREE Admission. Come celebrate Italian heritage and culture in Ocean Township. Featuring rides, games, raffles, fireworks, music and entertainment. Great selection of Italian foods and treats. Joe Palaia Park, 200 Whalepond Rd, Oakhurst NJ. 732-517-1040.

August 10, 2017-August 12, 2017
Atlantic County 4-H Fair
3 day fair will showcase animals, arts & crafts, horticulture, entertainment, and competition. Homemade clothing projects and preserves, garden produce and fine art, along with woodworking projects, photography, and model railroad displays. See county's best horses, hogs, sheep, goats, rabbits and poultry and dogs. Check out Tae Kwon Do demonstrations, robotics, and STEM projects. David C. Wood 4-H Fairgrounds, Route 50, South Egg Harbor NJ. 609-625-0056.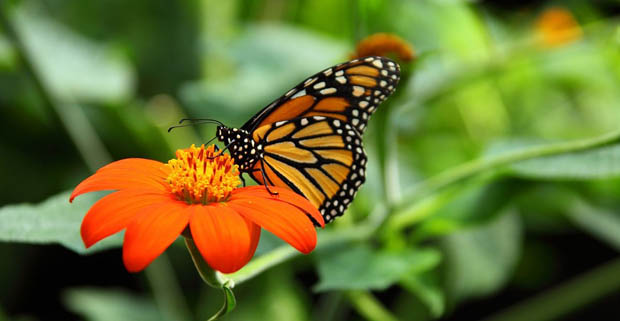 August 12, 2017, 10AM-4PM
Wings Over The Watershed 2017 Butterly Festival
17th Annual Butterfly Festival held on the 950 acres on Stony Brook-Millstone Watershed preserve. Activities for the whole family. Obstacle course and dunk tank, hay rides, nature walks and the popular Butterfly and Bug Parade. Tour exhibits, the famed insect zoo, and the Kate Gorrie Butterfly House. Games, crafts, small animals and art work. $ Tickets. 31 Titus Mill Road Pennington, NJ. 609-737-3735.

August 12, 2017-August 13, 2017, 10AM-3PM
Classic Car Show
Historic Cold Spring Village Annual Classic and Antique Car Show. See beautiful restored and preserved cars, from muscle cars to light trucks from the 1910's to 1980's. Cars will be parked along the Village's tree lined lanes. 720 US 9, Cape May NJ. 609-898-2300.

August 17, 2017-August 20, 2017
Passaic County Fair
Come listen to live music, play games, ride rides, see animals at our petting zoo, and watch fireworks. Chess tournament to be held, health screenings and plenty of vendor foods. $5/car. Garret Mountain Reservation, 8 Mountain Ave, Woodland Park NJ. 973-225-5380.

August 19, 2017, 12PM-10PM
Morristown Jazz & Blues Festival
Great FREE music festival for the whole family on the Morristown Green. Listen to jazz and blues. Bring chairs and blankets. Artists lineup: Vince Giordano & The Nighthawks, The Bucky Pizzarelli Quintet, Louis Prima Jr. and the Witnesses, Ana Popovic, The Walter Trout Band. Green at the center of Morristown (Route 124/Route 202), Morristown NJ. 973-644-3293.

August 20, 2017, 11:30AM-5PM
Latin Fiesta
Monmouth Park Racetrack celebrates latin culture and entertainment with great food, games, music and dancing. Family day with face painters, clowns, pony rides and bounce houses. FREE kids 12 and under. $5/all others. 175 Oceanport Ave, Oceanport NJ. 732-747-4449.

August 23, 2017-August 27, 2017
Hunterdon County 4-H & Agricultural Fair
FREE Admission. Variety of entertainment including amusement rides, main stage entertainment, tractor and truck pulls, pig races, antique tractor display, 4-H shows and animal exhibits. Plenty of food and drink. $10/Parking. 1207 Route 179 Lambertville, NJ. 908-782-6809.

August 26, 2017-August 27, 2017
Seafarers' Weekend
Historic Cold Spring Village - featuring pirates, music and family fun!. The Village buildings will be opened. Historical interpreters and period clothing will demonstrate trades and crafts of Early America. 720 US 9, Cape May NJ. 609-898-2300.