July 4th Fireworks and Celebrations Across NJ
Want to see the sky lit up with red, white, and blue around New Jersey? Celebrate America's birthday and go watch Fireworks on the 4th of July. During the day, head to the beach, boardwalk, or chill out at a family BBQ. At night, go check out your local town's fireworks display or the awesome Macy's Fireworks Show. Tip: bring noise reduction earmuffs for kids with sensitive ears. For more events, take a look at our calendar.
Paramus 4th of July Celebration
Cliff Gennarelli Sports-Plex, Paramus, NJ
July 1, 2018, gates open 6PM
Music entertainment and Fireworks Show.
Freehold Independence Day Concert & Fireworks
Freehold Raceway, 130 Park Avenue, Freehold, NJ
July 3, 2018, gates open 6PM
Live music by Mission Dance 7pm-9pm. Fireworks at dusk. Bring blankets & chairs.
Lower Township Independence Day - Cape May
1200 Lincoln Blvd, Cape May, NJ
July 3, 2018
Watch fireworks from the Cape May Green. Bring chairs or blankets.
New Providence Independence Day Celebration
South Street, Gales Drive to Springfield Ave, New Providence NJ.
July 3, 2018, 7PM
Fun filled activities for all. DJ John Souren of Club Souren will provide entertainment. Kids can create art and messages on the street with chalk. Fireworks will begin at approximately 9:30 PM. Bring lawn chairs or blankets.
Perth Amboy & South Amboy - Celebrate Our Stars & Stripes
July 3, 2018, Festival 5PM-9:30PM, Fireworks 9:20PM
Day of fabulous music, food, fun, kids entertainment, and festivities, followed by fireworks. Perth Amboy - View Fireworks at Sadowski Parkway on the waterfront. South Amboy - View at Raritan Bay Waterfront Park.
Rahway Fireworks At City Hall Plaza
July 3, 2018, 9PM
Spectacular Fireworks show in the heart of Rahway.
Woodbridge Township - Independence Day Fireworks
Alvin P. Williams Memorial Park, Sewaren, NJ
July 3, 2018, Park Opens at 4PM, Fireworks at Dusk
Fireworks over the Woodbridge Waterfront. Bring your lawn chairs and blankets. Live music by The Time Machine.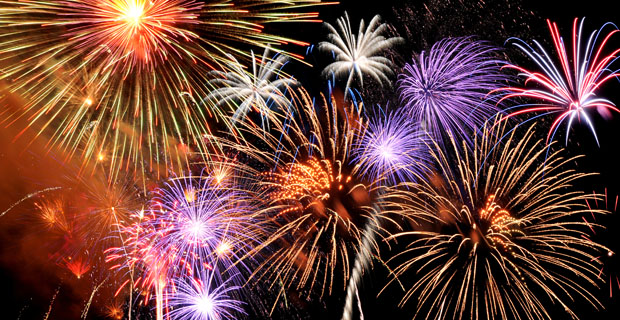 Atlantic City - 4th of July Fireworks (2 locations)
Borgata, Atlantic City, NJ
July 4, 2018, 9:20PM North Entrance Lot
Borgata's Fireworks show will light up the Marina District and Boardwalk.
Tropicana, Atlantic City, NJ
July 4, 2018, 10PM
July 4th Fireworks over the Beach and Boardwalk.
Bridgewater - Independence Family Day Festival
North Branch Park, Bridgwater, NJ
July 4, 2018, 5PM-11PM
Jersey Blues Revolutionary War Encampment will recreate life during the 1770's - 6PM-9PM. Fireworks starts 9:30PM
Cape May July 4th Fireworks
Across from Congress Hall, Cape May, NJ
July 4, 2018
Fireworks Extravaganza at Congress Beach. Enjoy view facing from Beach Ave.
Chatham Fireworks
480 Main Street, Chatham NJ
July 4, 2018, Gates open 7PM, Fireworks at Dusk
Fireworks at the Chatham Middle School. Live music and festivities.
Florham Park 4th of July Celebration
Borough Hall Lawn, Florham Park NJ.
July 4, 2018, Fireworks 9PM
Day time events with kids activities and parade. Fireworks at night
Next Page